Debian derivatives
Distro Walk – Debian Derivatives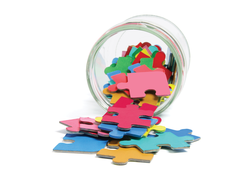 Debian's popularity extends beyond its distribution to the numerous derivatives it has spawned. More than a rebranded version of Debian, these derivatives add their own unique customizations. Here are a few we find interesting.
Debian GNU/Linux is a popular distribution in its own right. On DistroWatch, Debian has been in the top 10 for page views since 2002, a record unmatched by any other distribution except for Red Hat/Fedora. Currently, it is in fifth position. However, Debian's individual popularity pales in comparison to its influence. On DistroWatch, seven out of the top 10 distros are based on Debian [1], and its influence continues to be present further down the list. In fact, out of 275 active distributions on DistroWatch, 176 (64 percent) are based either on Debian [2] or its most popular derivative, Ubuntu [3]. To help coordinate these children distros, in recent years, Debian has maintained a derivatives page [4] and a separate page for Debian Pure Blend distros [5] (ones that maintain compatibility with the mainstream Debian release).
Debian's popularity is not surprising. Its security and testing policies have always had a reputation for thoroughness, making Debian a strong choice for derivatives that focus on security and privacy. In many cases, derivatives depend on Debian to provide the testing that they lack the developers to do for themselves. Ordinary users often chafe at Debian's lack of up-to-date packages, but the maintainers of derivatives overwhelmingly choose to work with Debian's Stable repository. On DistroWatch, only seven distributions are based on Debian Testing [6] and one on Debian Unstable [7] (just over six percent in total).
What does it mean to be a Debian derivative? In most cases, being a derivative involves a reliance on Debian repositories. Derivatives also rely on deb package technology, starting with dpkg and apt, but often including related scripts. Many derivatives also rely on the Debian installer, which means that some files may be in a different position than in Fedora or Arch Linux. Even when a derivative has its own installer, it often uses the advanced version of Debian's installer for troubleshooting. These common elements mean that users can easily move from one derivative to another and quickly feel at home.
Unsurprisingly, Debian derivatives cover a sprawling variety of concerns. No doubt, every user will have their favorites. Read on for a sampling of a few of these numerous Debian and Ubuntu derivatives.
Ubuntu
Ubuntu [8] is by far Debian's most popular derivative. For a while, Ubuntu looked like it might replace Debian, but today the two are complementary, with Ubuntu appealing to new users and Debian to more advanced users who want a more hands on experience.
Ubuntu gained its prominence in several ways. Ubuntu develops four architectures (AMD64, ARM, S390X, and Power), while Debian supports 11 (as well as 12 that are unofficially supported), making Ubuntu support much easier. In addition, Ubuntu derives most of its packages from Debian, modifying them as needed. An example is Kylin, one of the major distros for the Simplified Chinese writing system. Most importantly, earlier in its development, Ubuntu emphasized the desktop, making it more accessible than Debian. Although in recent years Ubuntu has focused on servers, its earlier development on the desktop gave it a reputation that continues to influence users.
In recent years, standard Ubuntu has abandoned its long-supported Unity desktop in favor of Gnome. However, Ubuntu also supports various flavors, like Kubuntu, Lubuntu, and Xubuntu. Most of its flavors install with a specific desktop, although Ubuntu Studio concentrates on multimedia tools.
Linux Mint
Linux Mint [9] is best known for MATE, its fork of Gnome 2, and for Cinnamon, its own innovative desktop, making it a solid general distribution. However, Linux Mint is maintained by a relatively small number of developers. Its main releases are based on the latest Ubuntu version, but due to popular demand, it also releases the Linux Mint Debian Edition (LMDE) [10]. LMDE's goal is to serve as a safeguard for users in case of the demise of Ubuntu by offering the same user experience as Linux Mint without using Ubuntu. LMDE usually comes out after the Ubuntu-based release.
Trisquel
Trisquel [11] is one of the few Debian derivatives on the Free Software Foundation's list of free distributions [12] – the others being the discontinued gNewSense and Purism's PureOS. The main reason for this lack of representation: Although only Debian's Stable repository is officially part of a release, the non-free section and the contrib section for software that depends on non-free software are developed concurrently.
However, what these free derivatives lack in numbers, they make up in popularity in Trisquel. First released in 2004, Trisquel is a general purpose distribution based on Ubuntu, using the MATE desktop and Gnome technologies by default. In addition, Trisquel has over 50 localizations. Most users will probably want the Standard or Net Install release, but Trisquel also offers the Mini version for limited resources and the Sugar Toast version for children. For those who want a system free of proprietary applications or binary blobs in the firmware, Trisquel is a leading choice.
comments powered by

Disqus