A new fork of RawTherapee offers tools for photo editing
Other Useful Features
The perspective correction tool, adopted from darktable, is another practical feature. While RawTherapee only allows for simple, manually operated corrections, darktable offers a largely automatic tool. This also performs well in ART (Figure 7). In addition to the manual settings already familiar from RawTherapee, it has automatic modes that capably perform corrections that are horizontal, vertical, or both.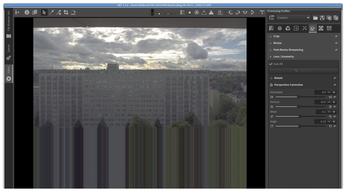 Figure 7: ART adopts automatic perspective corrections from darktable. Automatic corrections are made possible by the three buttons below the sliders.
Another tool worthy of special attention is Flat Field. It allows very extensive automatic corrections related to the camera and lens. RawPedia [2] explains the tool in detail.
Some new tools that are not yet available in RawTherapee or darktable have also found their way into ART. Two new tool groups have been added: The Local Editing group (functions with local effect) includes the Color Correction, Smoothing, Local Contrast, and Texture Boost tools. The Special Effects group provides monochrome effects, film simulations, gray gradient filters, and more (Figure 8).
Figure 8: ART supports a number of effects, for example, a gray gradient filter that allows targeted darkening.
In particular, the Texture Boost tool, which is a variant of the Increase Local Contrast tool and boosts small contours [5], works very well. Both tools work well in combination in ART.
In the Details tool group, Spot Removal is the outstanding feature. It is used to remove small parts of the image up to a maximum diameter of 200 pixels. In terms of the effect, it is like to Gimp's Heal (i.e., cloning with simultaneous brightness correction). To create a correction point, you just click on the image while holding down Ctrl. Initially, two circles appear (Figure 9) with a small cross marking their centers. Move them with the mouse to specify the source for the material to be inserted. You can then define the size of the insertion via the smaller, inner circle. The outer circle determines how soft the transition to the unchanged material is.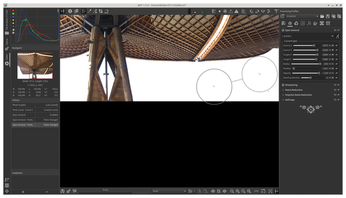 Figure 9: Quick, easy, and often quite effective: the Spot Removal tool.
On the right side of the panel, you can see the parameters used in the process. You will not normally need to pay any attention to them, because all the actions can be performed directly with the mouse in the image window. You can set some parameters in the panel, for example, the size of the insert, its Opacity, and the Detail protection.
However, this tool has two disadvantages compared to darktable's variant. Darktable has even replaced it with a wavelet-based version that allows far more granular corrections at different scales of detail. However, the tool is less suitable for beginners due to its extreme complexity. What is more of an issue is the fact that ART only provides circles for the tool instead of freely definable shapes for the inserts. This often makes complicated structures necessary, which then cause quite a bit of additional work.
ART has seen another exciting development in the form of User Commands. These are plugins in the form of plain text files that can be developed from a shell script [6].
Masks
ART touts the ability to make local adjustments via masks as one of its highlights. However for now this ability is pretty limited. In the 1.5.4 version, masks can only be used with the tools from the Local Editing group – not very helpful, since masks often prove to be extremely useful, especially for exposure. Also, using the masks can be very awkward, because they are obviously based on the RawTherapee mask code. The latter always links masks to layers, or to be more precise to special filter layers.
The developer needs to think outside the box here. In darktable, and in LightZone, masks are extremely powerful and easy to use. The mask creation model that exists in LightZone also extends to all tools except the RAW tool.
What happens in detail in ART? All layers act independently there and each can be used with a different mask type. However, several levels act cumulatively for combined effects. ART distinguishes between four mask types. Parametric masks are defined on the basis of image properties (the parameters). The user can draw manual masks with a brush. Geometric masks, a variant of manual masks, let you define the mask using a few support points. Finally, DeltaE masks are a specialty in ART: They use similar colors to define the mask (Figure 10).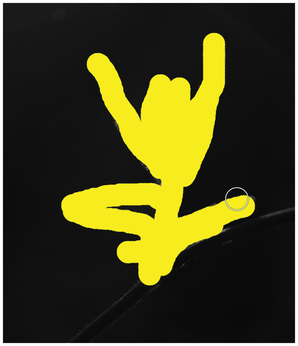 Figure 10: You can see masks, which are normally invisible, after enabling Show Mask.
Right now, using masks is not fun with either RawTherapee or ART. However, this will probably change in the near future. If you are currently managing without masks, you would do well to keep that up for the time being. A wiki page summarizes the information available for masks [7].
Conclusions
The idea of adding tools from darktable to RawTherapee and decluttering the major RAW converters has been discussed many times. In the past, the idea mostly fell through because it seems very difficult to align the different program structures. Trying to do this with a practice-based approach is definitely a good idea and has real potential. However, the results show that the process is not easy and involves a massive amount of work.
As of this version, ART is usable, but still has a long way to go to reach its desired goals. If you are familiar with darktable or RawTherapee and are looking for perfection, you will certainly achieve your targets faster with the established programs. Having said this, the version of ART is already suitable for experimentation and for simpler tasks, and the latest available version at press time, 1.8.2, was both faster and more useful. Whether or not it will establish itself and continue to build on its strengths is something only the future will tell.
comments powered by

Disqus