A security-oriented OS
Isolationist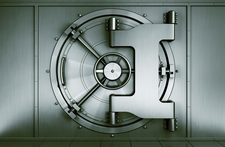 Andrew David Wong discusses the Qubes OS project's security-by-compartmentalization approach, including an endorsement from Edward Snowden.
Qubes OS is one of the most original security solutions available. Using the Xen hypervisor, Qubes divides computing into security domains, or "qubes" (Figure 1) – including the root-like Dom0 – and incorporates them into the desktop menu (Figure 2). For other routine operations, such as copying to an external drive, Qubes OS creates a disposable qube that is discarded after the operation is complete (Figure 3). Recently, community manager Andrew David Wong explained more about Qubes OS in response to Linux Magazine's questions.
Linux Magazine: Why is free software important to security?
Andrew David Wong: An operating system like Qubes OS aims to be the fundamental bedrock of people's digital lives. We strongly believe that any such security-critical software must be free and open source in order to be trustworthy. It is essential for any such software that the project and code are transparent and that the developers' interests are aligned with those of their users. We all rely on Qubes for our own personal security in addition to our daily work on Qubes itself.
[...]
Use Express-Checkout link below to read the full article (PDF).
comments powered by

Disqus