Deleting metadata from files
Housekeeping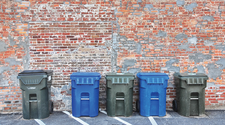 Digital camera images often reveal personal information embedded in metadata. Several Linux tools let you remove unwanted metadata to help preserve your privacy.
The progressive digitalization of all areas of life makes it difficult to cope with the growing flood of data. Many users like to share photos taken with their smartphones or webcams, music and video files, and even PDF documents on the Internet. However, all of these file formats contain metadata that can be read with various programs and often reveals private information about the file's creator. Before you publish files on the Internet, you should first check for unwanted metadata and remove sensitive information to protect your privacy. This article looks at some Linux tools that will help you delete metadata from your files at the push of a button.
The Purpose of Metadata
Metadata is usually generated on the basis of defined specifications and intended to record certain characteristics of the files concerned. For example, in the case of image and video files, this metadata includes the camera model and the photo's technical settings. Often the metadata also includes time and date stamps and – if supported and activated on the hardware side – the GPS coordinates where the photo was taken. For all file formats, the author can also be listed in the metadata to make it easier to prove copyright infringements. In addition, the metadata can be used to keyword the files in order to categorize them and make them easier to find in applications such as image collections.
Standards
For video and image files, Exif, IPTC, and XMP are the standards for generating metadata. The respective data can be found in fixed data fields in the files' headers.
The International Press Telecommunications Council – Information Interchange Model (IPTC-IIM) specification [1] was defined as early as 1991 and can be used for all digital media.
More targeted to technical details, the much younger Exchangeable Image File Format (Exif) standard [2] is used on almost all common smartphones and digital cameras to provide images with metadata. Exif's last specification dates from 2010 and was last revised in 2019.
The Extensible Metadata Platform (XMP) [3] container format, similar to Exif, primarily maps the metadata for image files. However, XMP, which was developed by Adobe about 20 years ago, can also store free text and is therefore popular with applications such as Lightroom or darktable. All Adobe products support XMP.
Reading and Editing
Reading metadata does not require any special application software: The file managers of all common desktop interfaces can handle the existing standards. The file managers usually show some of the identified metadata when you view a file, for example, in an image viewer. In many cases, you can also display the most important metadata in a context menu in the respective file manager's Properties dialog (Figure 1). However, to edit metadata, you need special applications that usually focus on one of the existing specifications.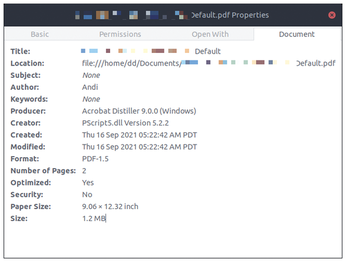 Figure 1: A conventional file manager can reveal information about a wide variety of file formats on Linux.
comments powered by

Disqus