Tracking school information with AlekSIS
Keeping the Books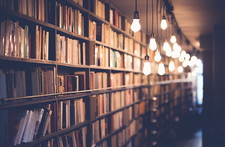 In many classroom settings, paper grade lists and the good old class register are still the rule. The AlekSIS project offers a 21st century solution for small schools that want to go digital.
AlekSIS, a free school information system, aims to drag schools into the digital age. Currently in a functional state and ready for production use, AlekSIS [1] is a direct competitor of other tools with similar school-management features. However, because it is free software, AlekSIS helps you steer clear of the dreaded vendor lock-in. AlekSIS's creators have a declared goal of blowing the commercial solutions out of the water.
Designed by teachers in Germany, AlekSIS was originally developed for German high school settings, but the basic features, such as schedules, student and staff profiles, class rosters, and attendance tracking, are universal features of classrooms everywhere. AlekSIS offers a user interface in English and complete English versions of the AlekSIS Handbook and website.
Most large school districts in the English-speaking world are already using software for tracking students and classroom business, but many small private schools and charter schools, as well as training facilities and other independent institutions, are still tracking their classroom business on paper or using rudimentary tools that lack integration. In these settings, AlekSIS offers a sensible alternative.
[...]
Use Express-Checkout link below to read the full article (PDF).
comments powered by

Disqus