Zack's Kernel News
Zack's Kernel News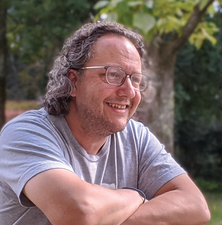 Chronicler Zack Brown reports on the latest news, views, dilemmas, and developments within the Linux kernel community.
Is It a Bug or Is It Time to Go?
Davyd McColl wanted to mount a really old Common Internet File System (CIFS) v1.0 drive but ran into a kernel bug that caused the mount to fail. He spent a few hours in Git bisecting the exact patch that caused the problem and posted his findings in the hope that a fix might be found.
CIFS is a variant of Server Message Block (SMB) introduced by Microsoft with Windows 95 in 1996. SMB in turn was developed by IBM in the 1980s. CIFS and SMB are used for sharing file repositories with other users on the same network.
This is old tech that has long since been replaced with much better options, but apparently CIFS 1.0 drives can still be found with data on them, and people like Davyd would still like to access that data. Davyd in particular remarked in his email, "Whilst I understand the desire to clean up code and remove dead branches, I'd really appreciate it if this particular feature remains available either by kernel configuration (which suits me fine, but is likely to be a hassle for anyone running a binary distribution) or via boot parameters."
[...]
Use Express-Checkout link below to read the full article (PDF).
comments powered by

Disqus