Choosing a graphical backup tool
Preservation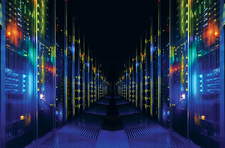 Graphical backup solutions help you protect your data with just a few mouse clicks. We study six popular options.
Many users still perceive the need for regular backups as a chore, but an abundance of graphical backup solutions in the Linux environment means that backup no longer requires complicated command-line input. These individual backup applications focus on different needs and therefore come with different feature sets.
Many (but not all) of these graphical tools are based on Rsync, a command-line program for synchronizing files on different local or remote disks [1]. This article looks at six easy-to-use graphical applications for the Linux desktop. Other articles in this issue examine some other leading backup alternatives.
Back In Time
Back In Time [2] is an Rsync-based backup program that has been under development since 2008. The project's GitHub page says Back In Time is "inspired by FlyBack." (FlyBack is another open source backup tool modeled on Apple's Time Machine.) Both a command-line version and a Qt-based graphical variant are available. The application, written in Python 3, is available in the repositories of all major Linux distributions. Back In Time uses profiles; you can create a profile defining a specific backup scenario, and then conveniently perform the backup at the push of a button.
[...]
Use Express-Checkout link below to read the full article (PDF).
comments powered by

Disqus