On the DVD
On the DVD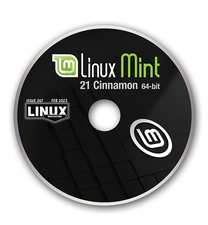 Linux Mint 21 Cinnamon and Kali Linux 2022.4
Linux Mint 21 Cinnamon (64-bit)
Linux Mint needs no introduction for many users. Based on long-term support (LTS) editions of Ubuntu, Linux Mint is one of the top three Debian derivatives, known for its innovation and its close consultation with users. Cinnamon is the desktop developed by Mint, as opposed to MATE, Linux Mint's Gnome 2 fork.
The latest release is Linux Mint 21, codenamed Vanessa. Its version of Cinnamon includes enhanced Bluetooth support, with the replacement of Blueberry with Blueman; the addition of thumbnails for more graphic formats; and a process manager to help keep track of processes such as updates and system snapshots running in the background. Minor tweaks are also made to Sticky Notes and Timeshift, which takes snapshots of the installed system for easy backups. The major change in this release is that Muffin, Mint's version of the Mutter window manager, has been updated to bring it closer to Mutter after over a decade of independent development. The results include improved anti-aliasing and animation on the desktop.
As usual, Linux Mint's Cinnamon edition offers a user-friendly experience for all levels of users. News users can quickly learn the desktop, and veterans can enjoy one of the most stable, feature-rich environments available on Linux.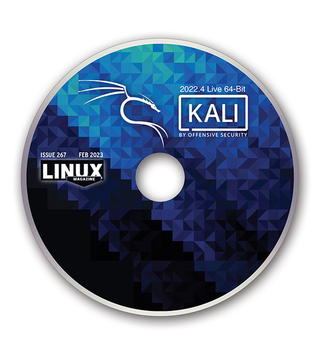 Kali Linux 2022.4 (64-bit)
Developed by Offensive Security, Kali is a leading forensic distribution. A revisioning of Offensive Security's BackTrack, Kali is primarily based on Debian Testing, although Offensive Security also provides packages for the tools it develops.
The latest version of Kali includes over 600 security tools, including:
Armitage, a graphical cyber attack management tool
Nmap, a port scanner
Wireshark, a packet analyzer
Metasploit, a penetration testing framework
John the Ripper, a password cracker
Sqlmap, an automatic SQL injection and database takeover tool
Aircrack-ng, a software suite for penetration testing wireless LANs
Burp Suite, an integrated security testing platform for web apps
OWASP Zed Attack Proxy (ZAP), a penetration tool for web apps
Kali is aimed specifically at expert users. However, for all users, Kali Linux remains a major one-stop distribution for security troubleshooting.
comments powered by

Disqus