Watching your pets with a Raspberry Pi and a mesh VPN
Good Dog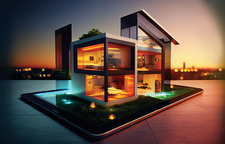 A Raspberry Pi, a Pi-compatible camera, and a mesh VPN are all you need to watch your pets from afar.
You have a pet, but you need to be away from home for a day. Is it really worth paying for a kennel when all you want is to keep an eye on your pet while you're away? Of course, you could use a video doorbell service (like Ring or Arlo) and simply locate the camera device inside your home, but it seems like overkill to pay for a monthly service for something that you only need occasionally. Also, for privacy reasons, some people might not want to invite a streaming video service into their home when they don't have control over how the video is processed and stored.
On the other hand, if you have a Raspberry Pi, an Internet connection, and a Pi-compatible camera, it is actually pretty simple to set up your own remote access pet cam with a mesh VPN. Years ago, in order to get something like this to work, you'd need to open a port on your home router/firewall and enable port forwarding in order to allow incoming connections. That's a risky undertaking, because you're opening the door for anyone who port scans your router to find an entrance to your home network. Thankfully, there are free services available that allow you to host your own VPN using your Internet connection at home.
Setting Up a Camera on Your Raspberry Pi
The first step is to set up a Pi-compatible camera for your Raspberry Pi. I say, "Pi-compatible" because there's no single camera model that works with the Raspberry Pi. Therefore, feel free to find any camera that works with your version of the Raspberry Pi and fits within your budget. I tested my setup with the Pi Camera Module 2 [1], which has an 8MP image sensor and only cost about $10 online. In case you've forgotten, the Raspberry Pi includes a dedicated camera port directly on the board that is used exclusively for any of the Pi-compatible cameras (Figure 1). Therefore, installing the camera is a four-step process:
[...]
Use Express-Checkout link below to read the full article (PDF).
comments powered by

Disqus