Why LibreOffice Writer is a Desktop Publisher, Not a Word Processor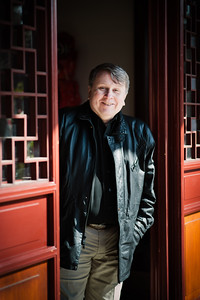 Off the Beat: Bruce Byfield's Blog
Jul 18, 2016 GMT
You could be forgiven for thinking that LibreOffice Writer is a word processor. After all, that is what the writing tool in an office suite is usually called. However, Writer is more accurately classified as a desktop publisher (DTP) -- and if you don't know the difference, you can quickly become frustrated.
The distinction is just a matter of semantics. Both a word processor and a desktop publisher are writing tools, but their orientations are very different. A word processor is for shorter, often one-off documents, and offers tools that are good enough for most office or academic purposes. By contrast, a desktop publisher is for longer documents that are re-used and offers extensive customization and tools for automation and editing, as well as advanced tools for manipulating graphics and other non-text elements for professional publishing.
You can use Writer for the types of documents for which word processors are intended, just as --to a certain extent -- you can use MS Word for desktop publishing. However, just as desktop publishing in MS quickly becomes frustrating, so word processing in Writer is less than ideal.
Admittedly, in the last few years, LibreOffice developers have added features to make word processing more efficient. However, Writer remains primarily a desktop publisher. Word processing in Writer usually works best when you use as many DTP features as possible.
For example, here are seven ways in which Writer is more oriented to DTP than word processing:
7. The Page as a Unit of Composition
Word processors are built around paragraphs. They have settings for margins, headers, and footers, but they give you little sense of what the settings look like, especially if you want left and righthand pages to mirror one another. These elements are far easier to visualize in desktop publishers, because they treat pages as a unit of design and display them
Since new users are conditioned by word processors, new users often have trouble figuring where they can add page numbers or headers or footers. The answer is simple: among the tools for formatting pages, which is the logical place, really.
6. Customization
Both word processors and desktop publishers include features like advanced hyphenation or tables of content. Writer, though, lets you go back through a document to re-hyphenate, going so far as to let you hyphenate manually line by line.
Similarly, although Writer defaults to a table of contents in which entries are connected to their page number by a trail of fill characters, you can place the elements of an entry in almost any order with any spacing.
5.Automation
Because Writer is designed for long documents that will be re-used, many of its features are intended to reduce the amount of work you. It include far more styles than a word processor does, as well as such tools as automatic page breaks, which set how which page style follows another.
4. Ease of Updating
A desktop publisher like Writer is ideal for documents that are going to be used and updated many times. You change a piece of formatting in a style, and have the changed applied throughout the entire document -- a process that requires far fewer mouse clicks than changing the formatting by hand, one instance at a time.
You can even maintain different forms of the same document in one file by using the Hide font effect to turn different styles on and off. But in a a word-processing document, probably the most you ever want to do is to save a document as a template for the next time you want to do a similar type of document.
3. Re-Using Features
Setting up styles takes time, so Writer is designed to minimize the work. For example, the same character style can be used for different purposes, such as using Emphasis for both general italics and book titles. Similarly,the same list style can be attached to different paragraph styles.
2. Multiple layouts in one document
Documents written in a word processor usually have simple layouts. Documents like brochures can be created, but are difficult to create. By contrast, documents from a desktop publisher can have multiple layouts via frames and sections with no special efforts at all
1. Tracking Objects
Word processor documents track headings for cross-references or table of content entries. Because of the complexity of some Writer documents, and the fact that they may not be primarily text, Writer gives objects ranging from cross-references and comments to bookmarks and text frames a unique name. By default these names are something like Table01, but giving them descriptive names can help you find your way through a long document by using the Navigator. In particular, images can be given the name of their file for easy reference.
A Different Logic
No wonder Writer can be difficult for those used to MS Word or Google Docs. While there is some overlap, such as paragraph and character styles, the organization of a DTP is only superficially like that of a word processor. Add an altogether different logic, and an entirely new orientation is required when switching to Writer.
In fact, many features that are essential for Writer's desktop publishing purposes can be safely ignored in the average word processor document.
Writer is not the most advanced desktop publisher available. It cannot, for example, automatically use ligatures and old style figures, even when they are available. As a desk-top publisher, it is closer to FrameMaker than Adobe InDesign -- that is, most suited to documents that consist mainly of text.
Yet within its limitations, Writer remains a precision tool, capable of producing more sophisticated output with less effort than an app like MS Word could ever hope to match.
comments powered by

Disqus