A New Version of Zorin OS is Now Available
Sep 10, 2020
Fan-favorite, Zorin OS 15.3 is officially available.
Zorin OS is one of those distributions that users love, because it offers tons of options. Users can work with a typical Linux desktop, one that resembles Windows, or a desktop that is decidedly very macOS-like. No matter which interface you use, it's still very much Linux underneath.
With the latest release of Zorin OS, you'll find new versions of software, as well as Zorin Connect, which allows you to easily connect your Android phone to the desktop. The latest version of Zorin Connect improves the auto search for devices on trusted Wi-Fi networks, adds quick buttons to send files and clipboard contents, supports the latest Android release, and includes performance and stability enhancements. Zorin OS 15. 3 also includes the latest security patches for every piece of included software.
The one caveat to the included software is that the installed LibreOffice version is 6.4.6. If you want to upgrade to the latest version (7.0.1.2, as of this writing), you'll have to do that manually.
Zorin OS 15.3 is powered by the Linux 5.4 kernel, which brings support for more hardware (such as Intel's 11th gen CPUs and the upcoming AMD CPUs and GPUs). Zorin 15.3 is based on Ubuntu 18.04.5 and will be supported until April 2023.
Unfortunately, Zorin has yet to release their much-anticipated Zorin Grid admin tool. Hopefully that will come with the next major release.
Get your copy of Zorin OS 15.3 from the official download page.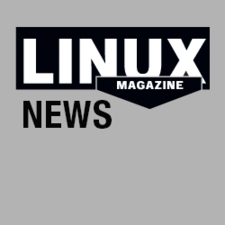 comments powered by

Disqus