Cloud Appliance Solutions for the Enterprises (CAFÉ) Taiwan
Apr 06, 2011
The Institute for Information Industry (III) Taiwan and Ulteo announces a joint agreement to develop Cloud Appliance solutions for the Enterprises (CAFÉ).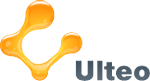 While the joint development agreement for CAFÉ was announced today by Dr. George Wang, Executive Vice President of the Institute for Information Industry (III), Taiwan, and Mr. Thierry Koehrlen, CEO, Ulteo SAS, this agreement was reached earlier this year during the Taiwanese Ministry of Economics Affairs (MOEA) delegation to Europe to seek open innovation partnerships.
According to Ulteo and III cloud computing offers strategic development direction for Taiwan and the government of Taiwan, with its goal to become a major worldwide supplier of Cloud Computing systems, solutions and services, has adopted strategic focus to integrate hardware with system software that seeks to improve the value of Taiwanese IT offerings.
Using a unified and user friendly interface CAFÉ seeks to provide technology for delivering Windows, Linux applications, and web applications to the desktop while it reduces the total cost of computing for businesses of all sizes and provides cost effective solutions to governments, schools and universities.
In this joint CAFÉ development agreement, Ulteo offers the technology through its Open Source Virtual Desktop (OVD) solution while Taiwan brings the hardware manufacturing solutions needed to develop Cloud Computing appliance products. III plans to work with Ulteo and various Taiwanese hardware manufacturers to jointly develop Cloud Computing appliances for not only the Asian markets, but for the global markets as well.
comments powered by

Disqus