Pandora Deploys Gluster
Jan 06, 2011
"Pandora is one of Gluster's top five deployments and offers a modern data center solution that provides flexibility, seamless growth, with 'pay as you grow' scalability," says Jack O'Brien, VP of marketing at Gluster.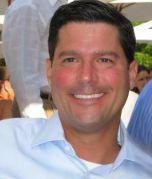 Jack O'Brien, VP of Marketing at Gluster
In yesterday's press release, Gluster announced that Pandora had selected and deployed Gluster to help mange their rapidly growing data storage infrastructure.
Why Gluster? Jack O'Brien, VP of marketing at Gluster, explains, "With over 75-million users and 13-million audio files, Pandora needed a storage solution that could limitlessly scale to multiple petabytes. After looking at a number of storage solutions, Gluster's scale-out approach enables Pandora to effectively address the explosion of digital content. Additionally, Gluster has allowed Pandora to save time and money by allowing them to add storage without disrupting or replacing their existing infrastructure."
"This deployment by Pandora vets Gluster and validates the modern scale-out approach. Our data center model is built for cloud and virtual environments and stands as a bellwether for what today and future modern data centers need in order to manage rapidly growing unstructured data environments. As a vendor, Gluster helps build business with a very flexible open source content delivery model," says O'Brien
When asked about Gluster's history, O'Brien stated, "In 2007, Gluster was an open source community project, then in 2009 grew to the enterprise level, and in 2010 extended their solutions as a platform.
When it comes to hardware dependency issues, O'Brien says, "Everything is virtualized and is in no way tied to the underlying hardware and as mentioned Gluster was built for cloud and virtual environments and is focused on accelerating more business deployments through our scalable solutions."
More information on this Gluster Deployment can be found in the press release.
comments powered by

Disqus