Solus 4.3 Available for Download and Installation
Jul 29, 2021
The latest iteration from the Solus developers is out with kernel 5.13 and plenty of new features, bug fixes, and new hardware support.
Solus is the Linux distribution dedicated to the Budgie desktop. And this time around Budgie has received plenty of bug fixes and updates that add up to a much-improved performance and reliability. Those changes to the desktop environment also include new themes, window customizations, improved notifications, screen tracking, and more.
But the big additions come by way of the Linux 5.13 kernel. By shipping with this new kernel, Solus introduces support for Apple's M1 chipset, Intel's Alder Lake S Graphics, AMD's FreeSync/Adaptive-Sync, and a generic USB display driver. These additions mean Solus can run on even more hardware and will benefit from the performance gains offered by those chipsets and features.
If you opt to install Solus with the GNOME desktop, you'll be treated to version 40.2, which adds several new additions, such as tap-drag-release, horizontal workflow, improved gesture support for trackpads, and better keyboard shortcuts. Mutter (the window manager for GNOME) has also received numerous improvements, such as support for clipping (during background drawing) as well as scroll button locking. The GNOME developers have also resolved several X11 issues, such as unwanted position changes and window resizing during moving.
For those who opt to go the KDE route, you'll find the beautiful Plasma 5.22.2, which adds plenty of enhancements to the experience.
To get your copy of Solus 4.3, head over to the official download page.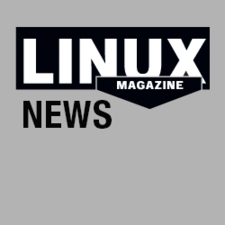 comments powered by

Disqus