Star Labs Unveils a New Small Format Linux PC
Apr 18, 2022
The Byte Mk I is an AMD-powered mini Linux PC with Coreboot support and plenty of power.
Star Labs has been known as a manufacturer of Linux laptops for some time. Recently, however, the company has dipped its toes into the mini PC market and its first release is impressive on paper.
The Byte MK I is a first-gen mini PC equipped with an AMD Ryzen 7 5800 Octo-Core CPU (up to a 4.4GHz clock speed), AMD Radeon graphics, and up to 64GB of 3200MHz RAM and up to 6TB SSD storage.
Besides the power the Byte MK I offers, one of the most impressive features is the number of ports you'll find, which includes 2 full-sized USB 2.0, 2 full-sized USB 3.0, two full-sized HDMI, gigabit ethernet RJ45, one USB-C (for power and expansion), a combo audio/mic jack, and a Micro SD slot. Finally, the Byte MK I ships with the Coreboot firmware and the Star Labs Coreboot Configurator utility.
The base price for the Byte MK I is $793.00 and includes 8GB of RAM and 240 GB of SSD storage. The ship date for orders is late June 2022 and you can get a 5% discount for pre-orders (while the device is still in production).
Order your Star Labs Byte MK I now.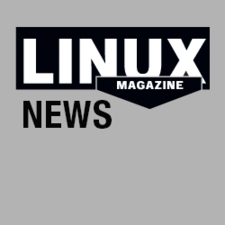 comments powered by

Disqus