The PinePhone Pre-Order has Arrived
Nov 11, 2019
Anyone looking to finally get their hands on an early release of the PinePhone can do so as of November 15.
Created by Pine64, the PinePhone is an affordable Linux phone with a price tag of only $149.00. This phone is targeted at Linux enthusiasts and developers looking for privacy-centric open source software and hardware kill switches.
The specs for the PinePhone are humble (to say the least). The device includes an Allwinner A64 1.2 GHz quad-core A53 CPU, 2GB of RAM and 16GB of storage, a 5.9" IPS LCD display, a 2MP front-facing camera and a 5MP rear-facing camera, a Mali 400 MP2 GPU, a 3000 mAh battery, and a USB C port.
The one feature that will excite privacy advocates is the inclusion of hardware kill switches for Wi-Fi, cellular, camera, speaker, and mic. For any mobile user concerned about privacy and security, a kill switch allows quick disabling of a feature. And for those who like to experiment with different flavors of Linux, the PinePhone will eventually support the installation of other distributions, such as Ubuntu Touch, PostmarketOS, LuneOS, Nemo Mobile, and Aurora OS/Sailfish OS. Because there has been so much support from the Linux community, it is possible the PinePhone will eventually be available with a number of operating systems to choose from. When the Pinephone is released to the general consumer, it will most likely ship with a version of KDE Plasma, which has been optimized for the smartphone form factor.
The first release of the PinePhone is called the "Braveheart Edition." This release is strictly for enthusiasts and should not be considered a finished product for the general public. The "Bravehart Edition" will go up for pre-order on November 15, 2019. Pine64 has targeted March, 2020 for the general release.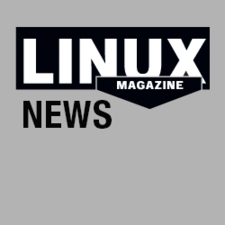 comments powered by

Disqus