When happens if crowdfunding free software reaches saturation?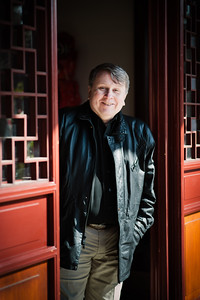 Off the Beat: Bruce Byfield's Blog
Jul 23, 2014 GMT
Suddenly, every other free software project seems to be crowdfunding -- and those that aren't will probably be trying tomorrow. In three years, crowdfunding has gone from an exciting innovation to something almost everyone is trying. Yet its very success makes me wonder: is there a limit to the money that can be raised by donation? And what happens when we reach it?
"Saturation" is the term used in marketing to define this limit. It refers to a market in which everyone who wants a product has bought it, and future sales are limited mostly to replacements. In North America, cars and many household appliances reached saturation several decades ago, so the results are well-known -- advertising becomes more aggressive, companies start looking for ways to cut costs and add features that are meant not to improve their product, but to lure customers away from rivals. The condition is an ugly one, and shows capitalism at its worst.
But could it happen in free software crowdfunding? No one knows for sure, because the situation is too new. One line of argument is that saturation is unlikely, because free software donors are mostly employed in the tech industry, which gives them plenty of discretionary income for donations. If the number of crowdfunding campaigns is increasing, so is the income of potential donors as they gain seniority.
Moreover, more people are discovering free software every day. So perhaps the pool of potential donors is growing alongside the number of crowdfunding campaigns. As long as the increase in total donation budgets equals the demands for contributions, the current situation might continue for years to come, and perhaps even indefinitely.
The trouble is, no one has any figures, and whether campaigns are increasing or the donor pool is increasing is completely unknown. It might also be argued that, even if donors' potential salaries are increasing, so are their financial obligations as they marry and have children, which might mean that their donation budgets are decreasing.
At the same time, whether campaigns fail because of saturation or other factors is difficult to tell. For instanced, did the Ubuntu Edge boutique phone raise only a third of its target because of a shrinking donation pool, or because its goal of $33 million was too ambitious? Similarly, did the Yorba Foundation, the non-profit producer of GNOME utilities fail to reach its goals for funding the development of Geary because of saturation, or because donors saw no reason for a new email reader? Nobody has a meaningful answer, because no one has any data to speak of.
However, such evidence as exists suggests that saturation might not be far away. Seven months ago, I used the search function on Indiegogo to estimate the success rate of projects tagged as open source or free software. While hardware-related projects tended to be more successful than software related ones, and non-profit projects did better conventional ones, only 7.5% of campaigns reached their goal, and some 89% raised under 50% of their goals. Even if saturation has not happened, crowdfunding is already difficult, and as the practice spread, the odds of success are only likely to get worse.
Possible consequences
When and if saturation will occur is not just an abstract question. If the analogy of the car and appliance industries are any example, saturation could seriously impede the progress of free software.
We have already seen, for example, how the development of key tools like OpenSSH, and OpenSSL suffered because too few people were interested in funding them. Because not enough people were interested in funding them, the Linux Foundation had to step in to ensure that such basic tools were developed properly.
But what happens if more of the free software infrastructure is dependent on donations to get things done? What vulnerabilities will go unpatched due to a lack of interest -- or, perhaps, due to a lack of understanding of their importance? Will easily understood components of the software stack, such as desktop environments, receive more support than programming languages or the Linux kernel?
Or what happens if projects start to fight for donation dollars? Will we see more eye-candy and non-essentials being developed at the expense of functionality?
Even worse, we could see the cooperation that is necessary for free software's optimal development, disintegrate in competition for financial survival. And if that happens, much of the difference between community and commercial-based software will have disappeared, with bickering taking up time that could be used more productively.
At first glance, crowdfunding and free software might seem to be a natural fit. Understandably, developers would prefer being funded to volunteering, so they can work on free software full-time -- and letting the community decide fits well with free software work methods. But while crowdfunding can be successful in its early stages, at saturation it might do at least as much harm as good.
Nobody is sure if saturation is possible for crowdfunding, let alone near. However, the possibility is likely enough that projects might do well to avoid any dependency on crowdfunding -- and, perhaps, to find other ways to monetize their efforts. Otherwise, in a year or two they might be facing an unpleasant surprise.
comments powered by

Disqus
---
Support Our Work
Linux Magazine content is made possible with support from readers like you. Please consider contributing when you've found an article to be beneficial.
---