A Go program displays song lyrics line by line
Programming Snapshot – Go Lyrics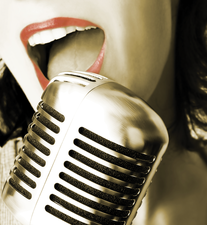 Bathtub singer Mike Schilli builds a Go tool that manages song lyrics from YAML files and helps him learn them by heart, line by line.
Anyone can strum three chords. What I really admire about musicians is their ability to sing all of their often lengthy lyrics by heart. Having said this, there are some hilarious examples of the massive divide between what the artists originally sang and what the fans thought they heard.
Take the Eurythmics song "Sweet Dreams," for example; although some people's sweet dreams may be made of cheese, it's not what Annie Lennox and Dave Stewart had in mind. Or, keeping to a foodie theme, there's the hilarious mishearing of the 1980s Starship classic "We built this city on sausage rolls," – the city in question being San Francisco, my own place of residence, which of course is more famous for rock and roll.
As a portable tool to help budding singers learn lyrics by heart, the command-line tool in Go in this issue shows a list of lyrics stored as YAML files for selection. After pressing the Enter key to select a song, you can also press Enter to click through the lyrics line by line and try to remember what comes next before you continue.
[...]
Use Express-Checkout link below to read the full article (PDF).
comments powered by

Disqus
Visit Our Shop
Direct Download
Read full article as PDF: