Arch Linux
Distro Walk – Arch Linux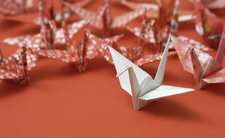 Arch Linux, one of the more popular Linux distros, goes its own way, putting you in control.
According to DistroWatch, 274 Linux distributions are active [1]. However, that number is misleading. Many distributions are heavily based on other distros, with only minor variations such as software selection or the intended audience. Many distributions, too, are dependent on a major distro's repositories. By contrast, Arch Linux, since its founding in March 2002, has gained a reputation for doing things its own way, according to a well-defined set of principles that appeals to users who prefer simplicity. Recently, I sent questions to Arch Linux Leader Levente Polyak, who consulted with the distribution's core developers to provide answers.
Arch was founded by Judd Vinet, who was lead programmer until 2007. According to the Arch team, Vinet was inspired by two distributions: CRUX [2] and PLD [3]. However, while he considered CRUX simple and elegant, Vinet considered both CRUX and PLD to be lacking decent package management. Acting on this analysis, Vinet began the pacman [4] package manager (Figure 1), which to this day is one of Arch's characteristic features.
Early on, the distribution defined itself as "simple" and "lightweight." The Arch team defines simplicity as "without unnecessary additions or modifications. It ships software as released by the original developers upstream with minimal distribution (downstream) changes. Patches not accepted upstream are avoided, and Arch's downstream patches consist almost entirely of backported bug fixes that are made obsolete by the project's next release. When we need patches in the project, most of the work ends upstream." An example of Arch's concept of simplicity is its installer (Figure 2), which makes no assumptions about what users want, but it does explain how users can do the most common tasks in its documentation.
[...]
Use Express-Checkout link below to read the full article (PDF).
comments powered by

Disqus
Visit Our Shop
Direct Download
Read full article as PDF: