Zack's Kernel News
Zack's Kernel News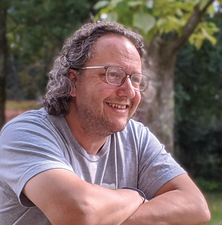 Chronicler Zack Brown reports on want vs. need, and hiding system resources ... from the system.
Want vs. Need
Ryan Houdek wanted to enhance compatibility layers in Linux. A compatibility layer is used when you have a piece of software that was compiled to run on a different system, and you want it to run on yours. Maybe the software expects a certain system file to exist, or certain opcodes at the CPU level, or certain system calls. A compatibility layer will provide those things so the software can run. A lot of cloud service companies like Google and Amazon use Linux's compatibility layers to make one piece of hardware look like a whole bunch of other pieces of hardware.
So compatibility layers are not new in Linux, but Ryan wanted to run old software compiled for 32-bit CPUs on 64-bit systems and offered up a general justification for compatibility layers. One of his main points was that "Not all software is open source or easy to convert to 64-bit," and that a lot of gaming software fell into this category.
Ryan pointed to various attempts in the Linux world to work around these problems, such as Qemu, a generic CPU emulator. But the problem with such attempts, he said, was not emulating the CPU, it was emulating various system resources such as memory handling and input/output controls.
[...]
Use Express-Checkout link below to read the full article (PDF).
comments powered by

Disqus
Visit Our Shop
Direct Download
Read full article as PDF: