Crowdfunding vs. Patronage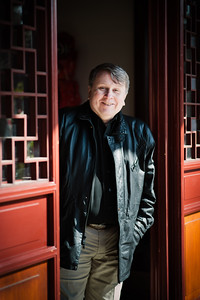 Off the Beat: Bruce Byfield's Blog
Nov 02, 2016 GMT
Originally, free software was the work of volunteers. Many were university students. But as the years passed, the volunteers earned degrees and accumulated marriages and children. At first, they sought the support of sympathetic companies, and were often given a free hand so long as they showed results. However, more recently, free software developers have sought the support of crowdfunding -- a development that leaves me with mixed feelings.
I have no trouble with crowdfunding for a specific project. I would be a hypocrite if I did, because I am contemplating my own crowdfunding campaign in 2017, using the success of my book Designing with LibreOffice to fund my next book and allow me to concentrate on it more. I can hardly fault others who share my motivations.
The average crowdfunding campaign seems a simple exchange: you support a project and you get schwag and a product that might not otherwise be produced. You do run the risk of the fundraiser not completing the project and disappearing into the wilds of offline, or of failing to deliver professional quality, but at its best, the exchange is equitable, with everyone satisfied with what they get.
I am less enthusiastic about companies who repeately turn to crowdfunding. A startup is one thing, but part of me feels that, sooner or later, a company should be self-supporting. Crowdfunding, I feel, is designed for newcomers who have no chance of any other funding. Still, I suppose that what these companies are doing is simply taking pre-orders. Besides, the decision to support a repeat crowdfunder is voluntary, and a company with an established record of previous campaigns is probably less of a gamble than a less organized group of amateur dreams.
Anyway, the combination of free software and crowdfunding promises to make free hardware a reality. Maybe even more importantly, it is creating a new class of small businesses that in another year or two could become a major influence on free software and hardware.
The Problems of Patronage
However, I am hesitant about the type of crowdfunding that might be called patronage. In this type of crowdfunding, donors pledge a monthly amount to someone to give them the free time to do their work. Usually, the amounts are quite modest -- few receive more than a couple of hundred dollars a month -- but enough, perhaps, that the receivers have proof that some people, however few, appreciate their efforts.
The reason I dislike patronage is that it feels elitist. Patreon, for example, one of the largest sites for such crowdfunding, refers to those who receive money as "creators, and talks about putting them in touch with their "devoted fans." As someone who prefers to be called simply a writer -- since that is demonstrably and without ornamentation what I do -- I find this attitude sets my teeth on edge. To me, it would feel conceited to receive patronage, although I am corruptible enough that I might be persuaded if the monthly haul was large enough.
It seems to me that, unlike generalized crowdfunding, patronage is not a exchange of equals. Oh, donors receive small returns. Presumably, too, they believe enough in what the recipient is doing that they consider their donations worthwhile. However, many of the recipients are not asking for support for a specific project, but for their work in general. They seem to trading off whatever degree of fame they have managed to accumulate, and asking for support on the basis of that fame. This relationship seems nebulous to the very concrete exchange of support for completing a specific project -- not only elitist, but potentially open to abuse as well. Call me a radical egalitarian, but I don't care to support someone simply because they are well known. I prefer to support results.
A more serious concern is that patronage risks becoming a popularity contest. Sooner or later, instead of support being given to a deserving project, support will be given to the most famous. For years, I have seen the Canada Council walk the line between these two extremes in the arts, and the lack of any control makes free software patronage likely to become no better.
Of course, perhaps the deserving projects are by definition done by the best-known developers, but I see no sign of any such correlation.
Similarly, while I am sure that corporations that fund developers sometimes influence the direction of development, too many private priorities risk losing community cooperation and goodwill. By contrast, patronage has no restraints and can too easily become a popularity contest rather than a concern for excellence.
I could be alarmist, but I have too many misgivings to want to be either a recipient or a donor. I want my involvement with crowdfunding to be for a specific project for which contributors see a use -- something with definite goals for which the campaign can be held responsible for achieving.
comments powered by

Disqus

Issue 45_SI: LibreOffice Expert 2022/23 Edition/Special Editions
Buy this issue as a PDF
Digital Issue: Price $17.99

(incl. VAT)