Gnash Readies for a push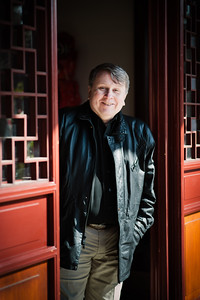 Off the Beat: Bruce Byfield's Blog
May 14, 2009 GMT
Do you want to put your money where your mouth is and support free software? If so, I can think of few better ways of offering support than by responding to the Gnash project's current fund-raiser.
Probably, I need to explain:
The goal of Gnash is to provide a free, cross-platform replacement for Adobe Flash. By "free," of course, I mean a free and open source software (FOSS) replacement, since Flash Player is already free for the download and included in many distributions. Considering how Flash has become the default format for Internet video, the importance of this goal is obvious. Its completion is one of the main milestones before the FOSS desktop achieves parity with proprietary ones -- which is why it is no accident that Gnash heads the Free Software Foundation's high-priority list, above other needs such as a Skype replacement or video editing software.
Gnash consists of a desktop player and plugins for Konqueror and Mozilla-based browsers such as Firefox and Epiphany. As well as being a much-needed feature for FOSS desktops, it is also a major source of Flash-support for embedded systems -- an area that Adobe has only been supporting for the last 18 months or so.
Currently, Gnash is at version 0.8.5. This is the fourth beta release, and has complete support for Flash 7, and partial support for Flash 8 and 9. In other words, it plays older versions of Flash has a good chance of playing most of the content on YouTube, although other pieces of Flash animation or video on the web are often beyond its capabilities. In other words, Gnash is hovering on the edge of general usability, but still has a way to go. Much of the work is reverse-engineering, and the project has only half a dozen active contributors.
Now, the project wants to take Gnash to the next level by having version 0.9.0 ready by the end of the summer. To reach this goal, the project has declared a "Gnash v9 Summer Bash." According to Open Media Now, the non-profit group that coordinates Gnash activities, the goal is to hire interns who will work on the " ActionScript3 (AS3) Class Libraries that are critical to v9 and v10 functionality. The success of the project will result in Gnash compatibility with a number of high-demand websites -- including educational, major media, and other popular sites."
However, even interns have their cost. To realize this goal, Gnash needs $75,000 in donations. As Open Media Now Executive Director Lauren Riggin says, "This is a project that impacts how we, as a community, access and provide web content. So, naturally, we are hoping for a wide spectrum of support from individuals, organizations, and companies -- anyone wanting an alternative to proprietary flash. Five dollars or $50,000, it all says 'Go-for-it'! And that's what we love to hear."
According to Riggen, half the needed funds have already been raised, thanks in part to philanthropists like Bob Young, the co-founder of Red Hat, Mark Shuttleworth, the founder of Ubuntu and Canonical, and free software pioneer Bob Gilmore.
"As devices for accessing the Internet continue to evolve, it is important to liberate the open source industry from its dependency on a sole-source proprietary vendor for Flash," Young says. "A donation to Gnash now is an investment in the long term success of open source and open media."
The Summer Bash is a modest goal, and one that requires very little support to realize. Support it, and FOSS could have free Flash support that much sooner -- maybe even in the next year. You can donate through PayPal by following the link on the Open Media Now site, or on Pledgie.
comments powered by

Disqus
---
Support Our Work
Linux Magazine content is made possible with support from readers like you. Please consider contributing when you've found an article to be beneficial.
---