My regular FOSS blogs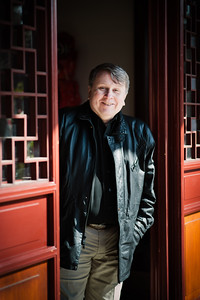 Off the Beat: Bruce Byfield's Blog
May 29, 2009 GMT
Everyday, I read a lot of blogs about free and open source software (FOSS). Or, to be honest, I scan them -- reading them in their entirety would take up my whole day and would be inconsistent with sanity as well. But blogs are often the first place to sight new developments or breaking news, so I persevere.
Scanning is made easier by planet feeds. I subscribe to several, including ones for Debian, Fedora, GNOME, and KDE. With planet feeds, I can cover a gratifyingly large amount of news in a short time, reading just enough to decide whether to zoom in and find out more or -- more frequently -- to move on. Other blogs I follow for a week or two while researching a topic.
A handful of blogs, though, I have bookmarked and go to directly, because I don't want to miss them. Here are those blogs, and why I return to them:
Linus' blog by Linus Torvalds: Like many people, at first I had my doubts that this was really Linus Torvalds' blog, but the style is consistent with the few emails I've exchanged with him over the years, and it does appear to be genuine. The contents is chatty and often humorous, focusing mostly on Torvalds' light reading and pet peeves, interspersed with a few passing family references. In other words, it's a recreational blog, with very little to say about Torvalds' work. In fact, the blog is so determinedly ordinary that it contrasts weirdly with the worshipful comments and the remarks of people wanting a small piece of his time or attention. Without this contrast, I probably wouldn't bother with this blog since it contains no potential story material, but the cult of celebrity is always fascinating in small doses.
Here be dragons by Mark Shuttleworth: Mark Shuttleworth appears to be a rarity: an intellectual running a business. Posting no more often than once every month or two, he focuses on large issues, such as release cycles or usability, and writes essays more than typical blog entries. I don't always agree with Shuttleworth, but I always respect the obvious thought that goes into his entries. He's writing about the issues that concern him as the head of Canonical. If you are cynical, you might be inclined to say that his entries are self-serving. Nor would you be totally wrong. However, in doing so, he's focusing on large strategical issues that very few other people in FOSS have give any thought to at all.
Zemlin's blog by Jim Zemlin: As executive director of the Linux Foundation, Zemlin often uses his blog as a form of news release. On May 18, for example, he announced that the Linux Foundation and Microsoft had made a joint submission to the America Law Institute, critiquing its Principles of the Law of Software Contracts. At other times, he gives his perspective about major events, such as Oracle's purchase of Sun Microsystems, or about what he sees as the coming business trends in FOSS. Some of the time, his entries read like official reactions rather than personal ones, but, given the mixed membership of the Foundation, its executive director obviously needs to be a diplomat, so that is only to be expected. He is still often the first with a response -- and not just with Foundation news, either.
The Open Road by Matt Assay: Matt Assay is Vice President Development at Alfresco, and The Open Road is probably the major FOSS business blog. He posts entries of a few hundred words, often several times a day, focusing on business intelligence (including what Microsoft is doing), and reacting to comments and the hop topic of the hour. His viewpoint is wholeheartedly open source and business-oriented, which means that I frequently disagree with him. But, while I'm sure the admission suggests something is lacking in my character, I find more story ideas in comments that I take exception to than in ones that echo my own thoughts, so I sometimes return to Assay's blog two or three times in a day.
aseigo: the triumphs and travails of a shift-key-challenged KDE hacke r by Aaron Seigo: Seigo is one of KDE's leading developers, and, for the past three years, he has also been on the board of KDE e.V., the non-profit organization that oversees the project's financial and legal affairs. These positions put him in the position of knowing most of the major events in KDE. However, what makes his blog worth reading is not simply his knowledge, but his articulateness and ability to relate events to more philosophical issues, such as the need to combine revolutionary and incremental change in a project. Seigo also posts about development work, but it is this ability to see beyond the immediate that raises his blog above the ordinary.
What do all these blogs have in common, aside from the fact that I follow them? It's not the sentiments expressed, nor whether I agree with them. If that were so, then they would include a blog or two that strongly advocated free software rather than open source. However, two things stand out in all these blogs.
First, none of them are devoted to the demagoguery that disfigures several prominent FOSS blogs and sites.Most of them obviously arise out of their author's work, but none are primarily about self-promotion or the obsessive hectoring of readers to convert them to a particular idea. These are experts talking about subjects that interest them, developing ideas without feeling any need to harangue. Of course, these bloggers have arrived and do not need to assert their status, but their attitude is still refreshing to read.
Just as importantly, except for Linus' blog -- which is obviously recreational -- all these blogs are about the big picture. It is easy to find blogs about specific FOSS projects, and these are often interesting in their own right, the way that an expert holding forth generally is. But most of these blogs, while they may start with the particular, usually move to the general. It's this rare ability that makes me follow them more closely than any of the other dozens of blogs that I follow.
comments powered by

Disqus
---
Support Our Work
Linux Magazine content is made possible with support from readers like you. Please consider contributing when you've found an article to be beneficial.
---