Only the first step for Ubuntu phones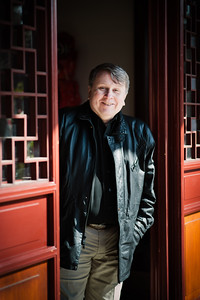 Off the Beat: Bruce Byfield's Blog
Feb 22, 2014 GMT
Agreed -- the announcement that Canonical has two partners for the production of its Ubuntu-based phones is important news. However, the news needs to be seen in perspective. Instead of being an accomplishment in itself, the partnerships are only the successful overcoming of the first of many obstacles.
This is a perspective that is rarely offered in coverage of the news. Too often, the free software media gives Mark Shuttleworth, Canonical's founder, uncritical coverage, accepting what he says without question or requests for detail. Evidently, too, Canonical includes some shrewd publicists, given that the news was discussed at face value in places like USA Today.
What has happened is that, after months of effort, Canonical has taken the first steps to breaking the double-bind that makes the entry into the hardware market so difficult for newcomers. That is, manufacturers, distributors, and retailers are reluctant to deal with newcomers without an established sales record, yet, unless someone decides to deal with the newcomers, they cannot have any record. This is the same problem that KDE's cooperative brand MakePlayLive has been struggling with in the last two years in its effort to bring its Vivaldi tablet to market.
If you have never seen a product brought to market, you could easily believe that having found two partners was the end of the process. But the truth is, despite the strenuous efforts needed to enter the market, in many ways that is just the beginning. Much still depends on how the partners approach the partnership, as well as their success at persuading distributors and retailers to carry Ubuntu phones.
Still to come
Aside from the bare fact of the partnerships, few details about the partnership have been announced. In fact, considering that one partner was uncertain what licensing fees it would be charged or need to charge others, perhaps the details are still being negotiated.
The newly announced partners are Meizu, a medium-sized Chinese-based designer and producer of smart phones and bq, a small Spanish that distributes a variety of hardware devices. Meizu appears more established and to have more employees, but, judging from its website, bq is an up and coming company with a solid reputation. Both are trying to expand into Europe and North America, where they must challenge industry leaders such as Apple or Samsung directly.
Not being household names, both Meizu and bq need to offer something new in the heavily saturated phone market if they want success.
However, the role that Ubuntu-based phones will play in these companies' expansions remains unannounced. Meizu has already mentioned that is experimenting with adding Ubuntu to its top of the line phone, and is considering adding it to other models as well. What is not known yet is whether Ubuntu will be the only option on certain models, or one of several.
This is an area in which the interests of the partner may not coincide exactly with that of Canonical: Meizu might want to hedge its bets and offer a variety of options, while Canonical would undoubtedly prefer Ubuntu as the only option on the new phones.
By contrast, bq may be relatively uninterested in Ubuntu phones and be waiting for an Ubuntu tablet. If bq does include an Ubuntu phone, it might have less incentive than the more specialized Meizu to promote it, simply because its product lines are more diversified.
Of the two, Meizu mentioned the partnership first, which might indicate that it is the more eager of the two partners to come to an arrangement. Possibly, however, bq simply lacks the staff to respond as quickly.
Such details matter, because when the products are ready for release, Meizu and bq are most likely to be the ones encouraging local distributors and retail buyers to carry Ubuntu products. On the one hand if Ubuntu is only one of several possible innovative elements in a product, then Meizu and bq are less likely to help Ubuntu phones sell and more likely to watch how they sell by themselves. On the other hand, if Ubuntu-based phones are intended to be flagship products, then the companies are likely to make greater efforts to promote them.
In turn, the enthusiasm that the partners display can help determine the enthusiasm of regional distributors, which in turn can affect whether retail clerks become enthusiastic about Ubuntu phones when talking with customers.
The unfinished story
Such details -- or, to be more accurate, the lack of details -- explain why announcing partners is only a first step.
True, finding a way to enter the market is more than many would-be manufacturers do, and Canonical deserves credit for finally succeeding.
However, the announcement is no guarantee of success. Nor, as many seem to be assuming, is it the climax of the story. Instead, it is barely the first complication in a five act play. There will be many more before the curtain falls, and we know whether Canonical should be commiserated with or congratulated.
comments powered by

Disqus
---
Support Our Work
Linux Magazine content is made possible with support from readers like you. Please consider contributing when you've found an article to be beneficial.
---