Ordering a custom computer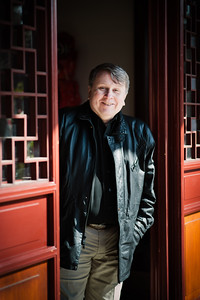 Off the Beat: Bruce Byfield's Blog
Apr 22, 2016 GMT
"You can't customize your computer," a sysadmin once admonished me. "The parts need to be carefully matched with one another, and that's not a job for an amateur."
Despite this advice, I have ordered customized workstations for over two decades. Unfortunately, laptops and tablets are often sealed shut, but I would customize them if I could, too. Contrary to the sysadmin's advice, I have found that, so long as you enlist expert help and do your research, buying custom computers has at least three advantages over buying off the shelf.
Getting what you need and want
For one thing, for all the sysadmin's talk of matching parts, you can never be sure with an assembled computer what you are getting. It's an open secret that, despite the solemnity of reviewers, even computers of the same model can have different hard drives or RAM chips, because vendors are always looking for ways to reduce their costs. Sometimes, as well, the same parts are not always available -- sometimes because a larger vendor has bought them all first. Either way, if you buy the same hardware at different times, the performance of individual machines can differ immensely.
By contrast, with customized parts, you get boxes, warranties, and manuals as proof of what you're bought. If you are especially paranoid, you can open the case and check that the hardware installed actually is what you have ordered. That means that performance should bear some resemblance to the reviews and consumer reports you have found online.
I started ordering custom computers in the late Nineties, when I was using OS/2.OS/2 was poorly supported by manufacturers, few of which could be bothered to add to their boxes whether their hardware supported it. When I migrated to Linux, the same problem prevailed, so I learned to check online for compatibility before I bought. Easier, I thought, to research before buying, than to have to return the system to the store after I had hauled it home.
Today, Linux support is much less of a problem. Except possibly for the very latest models, Linux support can be assumed more often than not, and you may even find a review or two online to confirm the assumption.
Still, enough gaps in support exist that research remains good practice for Linux users. Sometimes, you can follow a general rule, such as only buying a printer that supports postscript, but checking compatibility online has become so simple that, when I recently bought a new workstation, I could confirm compatibility of all the parts I had ordered in a matter of twenty minutes or so. The days are mostly gone when checking compatibility meant hours of scrolling through forums and outdated information, hoping to find a post or two of relevance --(a measure of progress, strangely enough, that makes me mildly nostalgic at the same time I am glad of the saved time). By ordering a custom computer, I can be confident that it will work on Linux, and spare myself worry and effort.
Updated hardware knowledge
Another reason to buy a customized computer is that the process amounts to a crash course in the latest hardware trends. A store that builds custom computers can be hard to find, but I imagine that most large cities should have at least one. Granted, it may be a hole in the wall, and decidely unflashy, but ask around and you can probably find it, because such places tend to have devoted customers who appreciate the knowledge of the staff.
In the Vancouver area, I have bought my last four workstations from Sprite Computers. Each time, the procedure has been the same: I sit down with one of the staff, explain what I need, and listen to a list of possible options. Since the prices for hardware of comparable quality are roughly the same, there is no reason for the advice to be anything other than honest. Just as importantly, it is the advice of someone who spends their days building custom machines.
As a result, I not only get what best suits my need and budget, but also a sense of industry standards. I learn, for example, how much RAM is standard in new computers, which is useful to know when I am reviewing, since I need to know what sort of machines readers probably have.
Similarly, when I bought my latest computer, the process was a crash course in solid state hard drives (SSDs). Four years ago, when I bought my just-retired machine, SSDs were available, but fabulously expensive and tainted by rumors that they were unreliable. Now, SSDs have come down in price enough that I bought one on which to place the operating system, but still expensive enough that I bought a mechanical drive for the /home directory. I also learned that SSDs were d
As for reliability, I was told that the Samsung SSD 850 EVO was only one of two models that had passed extensive consumer testing. Since it had a five year warranty, and the next model up was identical except for a ten year warranty, I could have some faith in them. Considering that I have no idea what my computing needs will be in five or ten years, this guarantee convinced me to take a chance.
I did ask about hybrid drives, which are a combination of mechanical and SSD hard drives. I was dubious to start with, but my suspicions were confirmed when I learned that at best, they were only 10-15% faster than mechanical drives -- an improvement too minimal to justify their prices.
And so the process went with the selection of CPU, motherboard, video card, DVD, case, power supply and everything else. I don't think it was an illusion that, after ninety minutes, I not only had the specs for my new machine, but a snapshot of current hardware trends and developments. None took me by surprise, but the expert opinion was a welcome bonus in the process.
Next door to DIY
Ordering a custom computer takes more time than buying a pre-assembled one, but I find the process repays the time I spend on it. If I was really hardcore, I suppose I would order the parts myself, and enlist the help of a friendly expert or an organization like Free Geek or Reglue.
However, while the order falls short of the complete Do-It-Yourself experience, it leaves me with something of the sense of personal investment. By the time I have installed Debian, restored my files, and customized my desktop, I feel that I have made the computer mine in a sense that I would not have if I had pointed to a computer in a store and hauled a similar one home in a box.
Instead, I have thought about the components, and chosen options that were the best for me, avoided potential problems, and received, if not in-depth knowledge, at least a reliable overview. All three seem more a very fair exchange for the extra time.
comments powered by

Disqus
---
Support Our Work
Linux Magazine content is made possible with support from readers like you. Please consider contributing when you've found an article to be beneficial.
---