From Live boot, to installation, to upgrade
Ready, Aim, Install!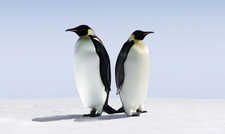 Installing Linux is easier and faster than you might think. In this article, we'll help you take stock of your hardware, back up your data, and install Fedora 20.
Most people obtain their computer's operating system (OS) bundled along with their desktop or notebook hardware, so the task of installing a new OS – Linux or otherwise – can be daunting. Fear not. Installing a new OS is a fairly simple process, particularly a Linux distribution such as Fedora, which doesn't often appear preinstalled on consumer PCs, making do-it-yourself installs the norm.
Installing Fedora successfully boils down to taking stock of your hardware, backing up your data, and clicking your way through Fedora's friendly installation wizard. Before you know it, you'll be back up and running, basking in free software goodness.
Step One: Your Hardware
First, you need to make sure your hardware meets the minimum requirements for running Fedora (see the "Minimum Hardware Requirements" box), you have the correct installation medium on hand, and your network, display, and other key hardware work under Fedora. Once you've ensured that your computer meets the basic requirements for Fedora and you've acquired the correct installation medium, you need to boot from the DVD (or USB drive) to test the compatibility of your network and video adapters, along with any other hardware that's particularly important to you, before you install to disk. Keep in mind that the Live DVD versions of Fedora run much more slowly than the installed version that runs on your hard drive.
Minimum Hardware Requirements
To run Fedora, your computer should have at least 1GB of RAM, a 1GHz or faster AMD or Intel processor, and at least 10GB of hard drive space. If your machine has less than 1GB of RAM or a processor slower than 1GHz, you'll have a better experience if you opt for the version of Fedora based on the LXDE desktop environment, which has more modest hardware requirements than Fedora's default Gnome desktop [1].
Your computer should have a CD or DVD drive, and the capability to boot from this drive. If you don't have an optical drive, you can install from a USB flash drive [2]. You should also know whether your computer has a 32-bit or 64-bit processor. If you bought your computer within the past several years, you likely have a 64-bit processor. One sure way to test your computer's processor speed is to try and boot from the default image offered for download on the Fedora Project home page [3] (and the one provided in this issue). If your processor won't run 64-bit code, the installer will let you know.
If you don't have the disc that accompanied this article, or if you find that you need the 32-bit version of Fedora, you can download the image you need and find instructions for writing the image to a disc or USB flash drive on the Fedora Project site [4].
To Live boot, insert the install medium into your computer and turn it on or reboot. If your computer skips right to Windows, reboot and watch for a message on your computer's display about hitting F12, Escape, or some other key to enter a boot menu. Then, select the DVD or USB drive in which you've inserted the install medium. When the Fedora installer takes over, you'll first see a simple menu containing the options, Start Fedora Live and Troubleshooting (Figure 1). Press Enter with the top option selected, and Fedora begins booting on your computer. After a minute or so, you'll be presented with a dialog box offering the options to Try Fedora or Install to Hard Drive (Figure 2). If your graphics adapter isn't working properly, you can reboot and select Troubleshooting | Start Fedora Live in basic graphics mode.
For now, select the Try Fedora button, and cruise around a bit to ensure that your devices are working properly. Press the Windows Start Button (a.k.a. the Super Key) on your keyboard to open the Activities mode of Fedora's Gnome desktop. On the left side of the screen, you'll find a menubar with a handful of application shortcuts, the first of which is Firefox (Figure 3). To make sure your network connection is working, open Firefox and visit a web page.
If you're using a WiFi connection, you can click on the upper right corner of the screen and connect to your wireless network from the NetworkManager applet. If your network adapter isn't working properly, check out the Networking article in this issue.
If you have other hardware devices that you want to test for compatibility, try them out now. If you run into problems, see the Troubleshooting article in this issue.
Now that you have taken stock of your hardware and checked to see that everything seems to work correctly, you're ready for the next step.
Step Two: Your Data
If your machine's hard drive doesn't contain any data that you want to save, and if you're ready to blow away Windows or whatever other OS may already reside on your computer, you can skip to step three and install Fedora straightaway. If not, be sure to copy any data on your machine that you want to keep around to an external hard drive, to another computer, or to some sort of cloud service before installing Fedora. If you use a backup application, make sure that the format your application uses will still be usable under Linux.
With enough free space on your hard drive, or with multiple available drives, shrinking your Windows partition using the Fedora installer is possible, thereby keeping this data around even as you switch to Fedora; however, I recommend backing everything up, starting fresh, and copying the files you need back onto your fresh Fedora install.
For users trying out Linux for the first time, a dual-boot solution – maintaining side-by-side installations of both Linux and Windows and booting into one or the other as needed – at first seems to be an attractive alternative for keeping certain applications or hardware support. The Fedora installer is able to detect a Windows installation automatically and install Fedora alongside Windows, allowing the user to choose which system to use at boot time.
In my experience, dual-boot setups are fairly complicated and tricky to maintain, particularly if one of your OSs (Windows XP, I'm looking at you) has reached its end of life and will lack updates moving forward. With that said, while writing this story, I did test out the dual-boot scenario by installing Fedora alongside Windows XP SP3, and it worked seamlessly.
If you're not ready to take the plunge into Linux, a Live DVD is a good, albeit slow, way to spend time exploring Linux without damaging your bootloader configuration or otherwise complicating your installation. If you are ready to run Linux, but have a Windows application or two that you must continue using, running Windows as a virtual machine through the use of an application such as virt-manager [5] or VirtualBox [6] (both of which are available in Fedora's default software repositories) is worth looking into. For instance, in the past, I've kept a Windows XP VM around on my family's Linux-powered PC for updating the firmware on iPod devices.
Step Three: The Installer
When your hardware is ready to go, and your data is safely backed up, you're ready to install Fedora. While booted into the Live install medium, click the Install to Hard Drive button in the Welcome to Fedora dialog window, or select this entry from the Activities overview. Once the installer is running, choose your language from the first menu and click Continue. The Installation Summary screen (Figure 4) contains four areas, and typically, only one of these requires interaction from you to proceed.
If the listed time zone is not correct for your location, click on Date & Time and select your correct time zone (Figure 5). If your network adapter is working, Fedora should pick up the correct time from its list of pre-configured time servers. If the time and date information is incorrect, correct it here before pressing Done to return to the summary page.
If you want to customize your hostname, click on Network Configuration. For other network configuration issues, use tools in the desktop environment discussed in the Networking how-to article in this issue. As with the Date & Time section, return to the summary page by clicking Done.
The juiciest part of the installer is the Installation Destination section, where you get to decide on which drive to install Fedora and how to partition your drive (Figure 6). In the simplest (and most common) case, you'll have a single drive on your machine, and you'll opt to wipe that disk and install Fedora on it, using Fedora's suggested partitioning scheme. If this case applies to you, your next step will be to click the Done button, which will bring up an Installation Options dialog.
If you have multiple drives on your machine, you can choose which to use for the installation by checking or unchecking the drives in the Local Standard Disks list. The Specialized & Network Disks section enables users to install to a broader range of specialized disks, but it's not likely you'll need this option for a basic desktop or notebook install. Also in this dialog is the Full disk summary and bootloader link. The installer suggests a place to put the bootloader automatically, and the user is best off accepting this default. It's the same with most of the storage setup: You have a million potential configurations, but the installer provides a sane default.
Assuming your drive already contains a Windows installation, the Installation Options dialog (Figure 7) will inform you that you need to free up space to make way for Fedora. To free up some space, click the Reclaim space button. If you mean to wipe your drive clean and proceed with Fedora, highlight the root of the disk and partitions tree (Figure 8), and click the Delete button on the left.
If you prefer to try out a dual-boot configuration instead, highlight your Windows partition (Figure 9), click the Shrink button, and use the slider to free up at least 10GB of space on that partition. This will only work if there's sufficient empty space on your Windows partition. When you're finished reclaiming space, take a final look at your Preserve, Delete, and Shrink actions for each partition, to make sure you're deleting or keeping what you mean to, and click the Reclaim space button to proceed.
Back at the Installation Options dialog, you can choose to proceed automatically, to return to the Reclaim Disk Space dialog, or to review or modify your partitions before proceeding. The dialog also allows you to choose from a list of partition schemes. I suggest you stick with the automatic partitioning and the LVM scheme. With LVM, it's pretty easy to adjust your partition sizes later, once Fedora is installed.
The other big question contained in this dialog is whether to encrypt your data. If I'm installing Fedora on a notebook computer, I always opt to encrypt. Without encryption, it's trivial for someone to take a lost or stolen computer and access or modify any data stored there. Disk encryption does carry a small performance penalty, but the added overhead is well worth the enhanced security. If you do opt to encrypt, check the box here and press Continue to proceed.
If you opted to encrypt your data, the next dialog will prompt you to supply a passphrase – one that's both strong (there's a strength meter to guide you) and memorable, because you'll need to enter this passphrase each time you boot your computer.
After you select a passphrase, you'll be returned to the summary page, where you'll be ready to click Begin Installation to proceed. Once you begin the installation, the installer will repartition your hard drive as directed in the previous screens, before installing all of the software packages that compose a standard Fedora system (Figure 10).
While this process unfolds, click on Root Password to set a password for your system administrator account. You'll be able to use your user account for most administrative functions, but in certain circumstances, you'll need the root account. Set a strong password, as guided by the password strength meter, and press Done to return to the previous screen.
Next, click User Creation and supply your name and another strong password (Figure 11). I suggest checking the Make this user administrator box to enable your user account to perform administrative functions. The graphical admin tools that ship with Fedora will prompt you for your password as needed, somewhat like User Account Control in recent versions of Windows. From the command line, you'll be able to run commands with administrative rights by prepending sudo or pkexec to the command. When you've completed this section, click Done, and wait until the installer finishes its work.
When the installer is finished, click the Quit button in the lower-right corner of the installer, then click in the upper right corner of the desktop, press the power button, and choose Restart. Once your computer restarts, remove the install medium, and allow Fedora to boot up. If you opted to keep your Windows install around, you'll see it in the simple boot menu that appears shortly after restarting your machine (Figure 12). If you chose to encrypt your hard drive, you'll need to enter your passphrase to boot into Fedora.
Finally, log in to your shiny new Fedora computer and copy over any files you want on your machine. After this initial installation, a large number of software updates are waiting to be applied. Your Fedora computer will begin checking for and downloading these updates right away, and you'll get a notification prompting you to restart to apply the updates once they're ready.
With Fedora installed and up to date, and your key data back in place, you're finished! Enjoy using Fedora, and if you ever get the itch to get involved with the project as a contributor, head over to the Fedora Community page [7] to find out how.
comments powered by

Disqus
Visit Our Shop
Direct Download
Read full article as PDF: