reMarkable 2
A handwriting tablet in progress
By
With a paper-like feel, the reMarkable 2 handwriting tablet lets you take notes or sketch and then share the results with your device of choice.
What you think of the reMarkable 2 handwriting tablet is likely to depend on your expectations. If you expect it to be an all-purpose tablet, you are guaranteed to be disappointed. reMarkable 2 is designed primarily for inputting and editing print and cursive characters, and secondarily for black and white sketching and reading articles. Similarly, if you expect a mature product, you will quickly find that new features are added with each firmware upgrade. reMarkable 2 is analogous to a niche product like an e-reader. Its shortcomings can be endured, because nothing else can match the functionality it already has or the elegance of its design.
I emphasize it is a niche product, because today handwriting seems to be a dying skill. Some schools no longer teach cursive characters, and many under 50 are more apt to text than print. But if you even occasionally make notes on scraps of paper (which you then lose or have to transcribe onto your computer), then reMarkable 2 can improve your workflow, putting all your notes in one place and transferring them to your main device. More importantly, as writers like Stephen King and Neil Gaiman have sometimes suggested, the muscular motions of handwriting connect more to the rhythms of thought than typing does, and some indications are that handwriting may stimulate creativity. If so, then the closer a device can simulate writing, the more your work can benefit. The company seems aware of this positioning, promoting itself with a kind of Apple-like life-style chic, advertising that its goal is "helping you think" rather than "replacing your laptop."
reMarkable is a Norwegian company founded in 2013 by Magnus Wanberg, with product design headed by Mats Herding. Its original tablet received mixed reviews; the negative ones complained about the price and mistook it for a general purpose tablet. reMarkable 2 is a major overhaul, featuring three times the battery life, twice the responsiveness to the Marker, and numerous new features. The company blog talks at length about the effort to make the tablet as thin as possible, but only the specifications mention that reMarkable 2 is powered by an in-house version of Linux called Codex. Emailed for more details, the company replied:
"Codex is a purposely designed Linux-based operating system built by reMarkable for low-latency digital paper displays. Currently we don't officially support users to program on top of codex, however, users have root access through SSH."
"Note that accessing and changing the operating system violates warranty, so this is not something reMarkable support or recommend. However, we do acknowledge that many linux enthusiasts enjoy open source software, and we think it's great if people find ways to get reMarkable to work well for them."
In addition to the tablet, reMarkable 2 can be ordered with a Marker, stylus-like tool that erases from the toolbar, or, for twice the price, a Marker Plus, which offers a built-in eraser on one end. Both the Marker and Marker Plus also have replaceable tips for writing or drawing. Buyers can also opt for a free sleeve or a leather cover that can double as a stand.
Interface and Function
Part of what reMarkable sells is technological sophistication – and nowhere is that more visible than the minimal physical design. Especially with the leather cover, reMarkable 2 resembles a notebook rather than a normal tablet, especially with the power button and USB port hidden on the spine (Figure 1).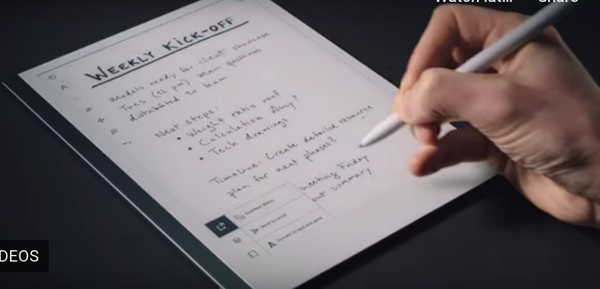 Figure 1: With its minimalist design, reMarkable 2 sells chic as much as functionality.
The screen is minimalist. Menus are retractable, and left and right swipes change pages in a document. Documents are saved as soon as they are named and backed up to the reMarkable cloud. On the startup page, users can access the menu or create and manage folders, notebooks (documents), or Quick sheets (scratch pads). Open a document, and a simple toolbar appears with choices of writing devices, line thickness, the eraser, move and paste, zoom, and undo. Many users may well find that they regularly use the same writing device and line thickness and mainly use the last three tools for text documents. If users draw, they are likely to choose the Calligraphy pen and the additional Layers tool, the second icon from the bottom (Figure 2). Other icons in the toolbar change page orientation, add pages, and show a page overview.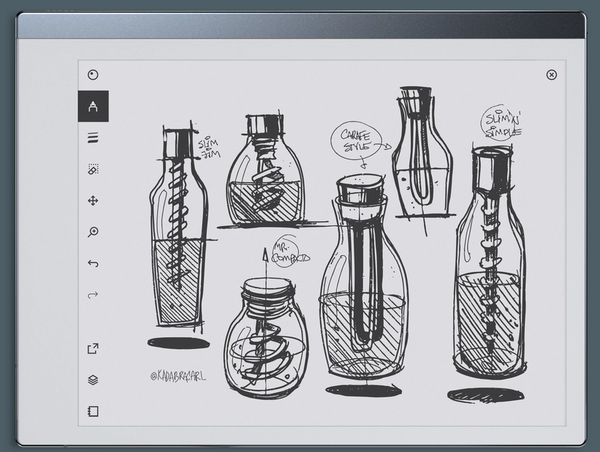 Figure 2: reMarkable 2 also functions as a sketch pad.
reMarkable's chief claim is that it reproduces the experience of writing on paper. This claim proved itself immediately. With a thickness of 4.5mm, reMarkable 2 mimics closely the experience of writing on a pad. In the same way, the Marker feels like a well-balanced pen. Equally important is the e-ink display, the same monochromatic kind used in e-readers to provide a higher resolution than the average monitor. The lack of the usual glare feels more like writing on paper, as does the fast response time.
The export icon (third from the bottom) lets you send files in PDF, PNG, or SVG formats. PDFs, of course, can be edited by the recipient in LibreOffice. Alternatively, the document can be converted to text, but results vary. In general, block letters are read more easily than lowercase printing, and lowercase printing more easily than cursive handwriting or italics. However, other factors also affect conversion. Thicker lines are more successful than thinner ones, and the Ballpoint pen tool more than Fineliner or Mechanical pencil. Much, of course, depends on your characters' clarity. But if you plan to convert to text, the single most important consideration is a horizontal baseline, like the one provided by a lined template. Nothing ruins conversion more effectively than letters at an angle.
The interface is designed for email export. In fact, it maintains a simple address book. Sadly, an app to do so in Linux is not currently available. However, there is alway the cloud backup. And if you log into My reMarkable, you can also download phone apps for iOs or Android, as well as an app that enables connection to a computer via a USB cable (Figure 3).
Figure 3: Import and export require apps on other devices, downloadable from My reMarkable.
With yet another app downloadable from My reMarkable, you can download PDF and ePub files to reMarkable 2, turning it into an e-reader. Moreover, when you open PDFs, you can sign or edit them (Figure 4).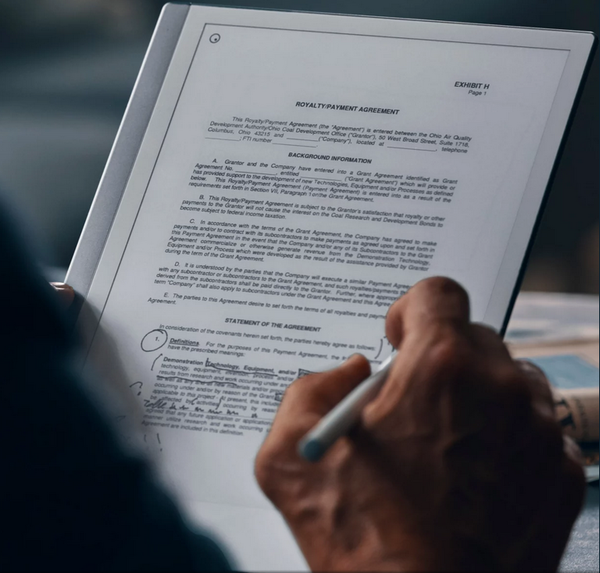 Figure 4: reMarkable 2 also doubles as an e-reader.
Weighed, but not Found Wanting
An afternoon's use was as long as reMarkable 2 took to become part of my workflow – not least because it gets me away from the keyboard more. Still, I keep stumbling over gaps in functionality or small problems. For instance, once chosen, a template cannot be changed, nor different sizes of converted text be used. Other features, such as the clipboard, are too easily overlooked. Most annoying of all, placing the toolbar on the left or the right means either one icon or the other is always being activated, or else the toolbar has to be retracted when not in use. An option to place the toolbar at the top or bottom would fix this problem.
For such reasons, reMarkable sometimes seems its own worst enemy. The basic functionality is enough to make me like reMarkable 2 a lot. I suspect, though, that I will like things even better in another few firmware releases.
comments powered by

Disqus
---
Support Our Work
Linux Magazine content is made possible with support from readers like you. Please consider contributing when you've found an article to be beneficial.
---