Inventory software on Linux
Taking Stock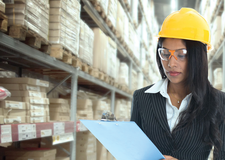 As a network grows in size, it becomes increasingly difficult to keep track of hardware, software, licenses, and infrastructure. Inventory solutions can provide significant relief.
IT administrators are responsible for computers working smoothly. As a company expands, keeping an eye on individual hardware components, cabling, software packages, licenses, and operating systems becomes increasingly time consuming. Having multiple locations aggravates the situation.
Inventory solutions that deliver a precise overview of the installed hardware and software and take into account the entire lifecycle of an installation (including maintenance, support contracts, and planning) promises some relief. This month's column looks at three of these software tools.
Standards
The most professional inventory solutions are geared toward the IT Infrastructure Library (ITIL) standard. The ITIL standard, developed in the 1980s, originated in the United Kingdom. It comprehensively describes the components of IT service management [1]. Meanwhile, the requirements have evolved constantly to take account of technical development. Professional inventory and monitoring packages are therefore often ITIL certified.
The data stored in the databases of a configuration management database (CMDB) system are referred to as configuration items (CIs); this does not mean technical data, but it includes information relevant to controlling and accounting. Therefore, the databases also often contain the time values of objects and scenarios for planned purchases.
Functions
To cope with the diversity of inventory information in complex networks, the programs in question work with database back ends. To allow cross-platform use of the information, the front ends are usually browser-based and require no dedicated client software. However, client agents are occasionally used to provide the client data to the server for automated inventorying.
Vendors usually offer several variants of their solutions, which are often implemented as modules and extensions: Simpler versions for small networks thus do not usually integrate license management, although this plays an important role in IT infrastructures that rely on proprietary components. Also, IT security solutions designed to detect vulnerabilities in larger intranets are only available in premium packages or even as separate variants.
However, the range of basic information the packages measure is the same for all solutions: In addition to the hardware, the operating systems and installed software packages and services (including the versions) are listed. Inventory thus also partly covers configurations and – in the case of business solutions – rights, users, and folder structures.
Additionally, the Layer 2 network topology can typically be visualized. Many of the inventory applications can be used in virtual environments, because the dedicated solutions are only certified on a few Linux distributions. The data obtained can be converted to other formats – primarily the widespread CSV format – and thus also archived to meet legal requirements. The server systems are implemented on a LAMP basis.
Some variants of the solutions tested here offer facilities for administrators that go well beyond simple stock taking: They can be used on larger networks to handle fully automated updates of individual workstations and, if needed, install operating systems from scratch.
Additionally, the applications support automated software package distribution. This software deployment function removes the need for time-consuming installation and configuration of software on individual workstations and thus saves money.
I looked at three inventory solutions, taking into account both ergonomics and feature scope. All the solutions presented here are based on Linux servers, but they can naturally also be used in heterogeneous environments.
I-doit
Developed and distributed by Synetics from Düsseldorf, Germany, since 2005, i-doit [2] sees itself as an all-around solution for the fields of CMDB, IT documentation, and computer infrastructure security. The software is suitable for companies of all sizes; both smaller environments and extensive infrastructures, as found in large-scale organizations, can be mapped and managed. I-doit can be deployed either as a virtual appliance for the VirtualBox, VMware, and Virtual PC virtual environments or on a dedicated server system.
In addition to simply documenting the hardware components, the application is capable of mapping complex networks on the basis of Layer 2 to Layer 7 connections, including IP address management. For users in heterogeneous environments, it comes with integrated license management that ensures legally compliant licensing of proprietary software at all times. The ability to display the acquired data visually, including individually generated reports, rounds out the feature set.
The software also impresses with centralized rights management and automated workflows that significantly facilitate the administrator's everyday life. Of course, the product is suitable for use in large organizations with multiple locations that may have their own infrastructures.
comments powered by

Disqus