Video surveillance with the Raspberry Pi
Up To Date
If you are looking to add new cameras to a system that you operate on a Video4Linux basis, you will want to update the software up front. Because motionEyeOS is under constant development, the developers not only add new driver modules, but also frequently extend the system, adding new functions and fixing bugs.
To let you update the system, the General Settings group contains the Check button for the Software Update option, which motionEyeOS uses to search for updates and automatically install, if necessary (Figure 5).
Figure 5: An integrated update routine keeps the software up to date.
Backup
Configuring motionEyeOS can be quite complex, especially if you are using several cameras with different interfaces. To avoid losing the setup you have established in the event of an accident or theft of the control computer, the General Settings | Configuration | Backup button lets you save all the settings.
The software prompts you for the target path; by default, this is the computer on which you access the motionEyeOS computer. The software stores the configuration files there as a tar.gz archive (Figure 6). The Restore button on the motionEyeOS computer's dashboard lets you restore the configuration files later on if need be.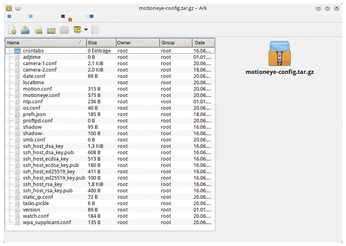 Figure 6: All the critical data in a single archive: the motionEyeOS config content.
Conclusions
MotionEyeOS gives you a complete, well-thought-out, and logical video surveillance solution for your Raspberry Pi. The package also impresses with its excellent stability, great flexibility for setups that use different types of surveillance cameras, and feature set that satisfies even professional requirements. The software's intuitive operating philosophy rounds off the package. For safety-conscious users, motionEyeOS provides an excellent and efficient way to monitor exposed locations.
comments powered by

Disqus