On the DVD
On the DVD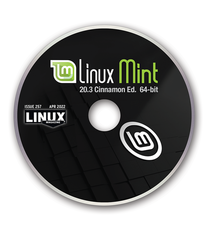 Linux Mint 20.3 Cinnamon and deepin 20.4
Linux Mint 20.3 Cinnamon
64-bit
Codenamed "Una," Linux Mint 20.3 Cinnamon is the latest long term support (LTS) release for Linux Mint, with support until 2025. It features Cinnamon, Mint's popular desktop environment. Like most standard Mint releases, Una is based on Ubuntu, which in turn is based on Debian. The Debian edition of the same release is available as Linux Mint Debian Edition (LMDE) 5, codenamed "Elsie."
Cinnamon has a reputation for cautious innovation, with a few new features in every release, and Linux Mint 20.3 is no exception. Many tweaks have been made to the look and feel, with makeovers of existing themes and several new wallpapers, as well as the enlargement of titlebars and their buttons, with rounded corners adding a softer look. For those who prefer the old look, the Mint-Y-Legacy theme is available. In addition, a number of apps have also added search fields, including Hypnotix IPTV and the Sticky Notes applets. New to Cinnamon is the Thingy e-reader and a calendar and scheduler applet. By contrast, previous users of Mint might notice the disabling of the Snap Store for universal packages, which was done on the grounds that, while snap packages are open source, the code for the Snap Store is not.
Like previous Mint releases, Una is a distribution for all levels of users.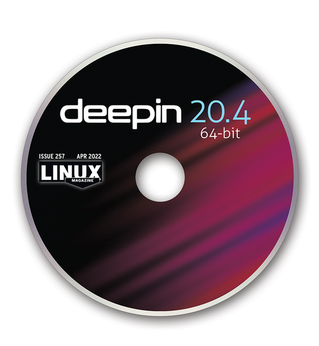 deepin 20.4
comments powered by

Disqus