Fedora 31 Released
Oct 30, 2019
The latest version of Fedora comes with new packages and libraries.
The Red-Hat-sponsored Fedora community has announced the release of Fedora 31, the latest version of Red Hat's community distribution.
Fedora comes in many different editions – each targeting a different workload. Fedora Workstation and Fedora Server are aimed at developers using Fedora for development and then testing their apps on server. Other editions include Fedora CoreOS, Fedora IoT and Fedora Silverblue.
Fedora Workstation is among the most popular distributions and is reportedly the preferred distro of Linus Torvalds. Fedora 31 Workstation comes with Gnome 3.34 and many tools and features for general users as well as developers. GNOME 3.34 brings significant performance enhancements, which will be especially noticeable on lower-powered hardware.
Fedora 31 Workstation also expands the default uses of the Wayland graphics system, including allowing Firefox to run natively on Wayland under Gnome instead of the XWayland backend.
According to Matthew Miller, the Fedora Project Leader, "The Fedora Project aims to bring leading-edge innovation to our users, and Fedora 31 delivers on that by bringing some of the latest advancements in open source technology to the operating system."
One of the reasons Torvalds and many other developers use Fedora is the fact that it is often one of the earliest distributions to introduce new libraries and packages, which developers can test against their own projects.
Fedora 31 comes with updated compilers and languages, including NodeJS 12, Perl 5.30, and Golang 1.13. Additionally the "python" command will now refer to Python 3.
It also comes with support for Cgroupsv2, bringing kernel-level support for the latest features and functionality around cgroups in the base packages of Fedora 31.
Fedora 31 also adds support for RPM 4.15, the latest version of the RPM Package Manager for enhanced performance and stability across all versions of Fedora.
All editions of Fedora are available for free of cost. You can download them here.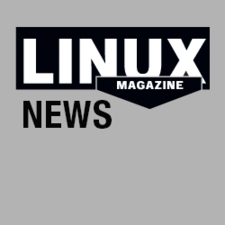 comments powered by

Disqus