OpenMandriva Lx 4.2 has Arrived
Feb 15, 2021
The latest stable version of OpenMandriva has been released and offers the newest KDE desktop and ARM support.
OpenMandriva is a direct descendant of the not forgotten (and much-loved) Mandriva Linux, and was the first to ever make use of the LLVM toolchain by default. With the release of Lx 4.2, OpenMandriva brings to the table a few improvements, as well as the latest release of the KDE desktop environment, and some exciting ARM news.
As for software, OpenMandriva improves the OM Welcome, which is an on-boarding tool that makes it incredibly easy for new users to do things like install software with a single click. Beyond the welcome app, OpenMandriva includes LibreOffice 7.1, Krita 4.4.2, Digikam 7.2, SMPlayer 21.1.0, VLC 3.0.12.1, Falkon browser 3.1, SimpleScreenRecorder 0.4.3, and much more. Also included with OpenMandriva is Desktop Presets, which allows users to easily customize the appearance of the Plasma Desktop to look and feel similar to other desktop environments.
Beyond software and tools, one aspect of OpenMandriva Lx 4.2 that might excite a number of users is that the port to 64-bit ARM processors is complete. At the moment, installable images are available for PinebookPro, Raspberry Pi 4B and 3B+, Rock Pi 4A, 4B and 4C, Synquacer, Cubox Pulse, and generic UEFI compatible devices. The ARM port will make it possible for the developers to even target smartphones (such as the PinePhone).
Download the latest version of OpenMandriva from the mirror nearest your location.
Read more about this exciting announcement in the official release notes.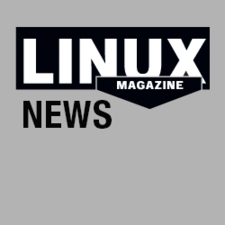 comments powered by

Disqus