Making music with Csound
Sound Design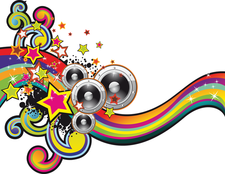 The powerful Csound software provides an impressive set of features for audio production and processing. We walk you through the entire system.
Csound is a software system designed for digital audio synthesis, signal processing, and music composition. As a production environment, Csound [1] is fully mature, with a well-tended development track extending from the 1970s to the present day. Csound runs on all major platforms, including iOS and Android systems, with support for a broad range of hardware. Csound is free software as defined by the FSF and is licensed under the LGPL.
The System
Csound's system is an organization of agreeable parts. The Csound binary, which is typically found at /usr/bin/csound or /usr/local/bin/csound, is the engine that processes your code and sends the output on its way, either as a sound file or as real-time sound. Csound's native user interface is a domain-specific programming language with built-in elements for audio production and processing. These elements, called opcodes, are the fundamental building blocks for all your Csound designs. The system further includes a language for scoring a composition, a multifarious set of utilities, and a variety of interface extensions that ally Csound's powers with the general capabilities of C/C++, Java, and Python.
Incidentally, the C in Csound refers to the language of the internal code. No prior knowledge of C or any other programming language is required to use Csound effectively, however, and with one of its excellent front ends, you may find that you have no need at all to program directly in native Csound.
[...]
Use Express-Checkout link below to read the full article (PDF).
comments powered by

Disqus
Visit Our Shop
Direct Download
Read full article as PDF: