Ask Klaus
Ask Klaus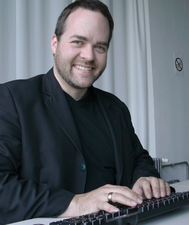 Klaus Knopper answers your Linux questions.
Video Woes
Klaus: I have recently installed Fedora 20 on a Pentium 4 with 1GB of RAM and a Ti4200 video card. I can't seem to get the video sorted out. Your Knoppix 7.04 works perfectly. I wonder what video drivers you are using? The best I can get out of Fedora is 1024x768, but your 7.04 gives me a perfect 1280x1024 @75Hz resolution. Xrandr in Fedora doesn't show the proper resolutions, but yours in 7.04 does. Thanks in advance for any advice you might have. Ron
Answer: You can find out which graphics card drivers Knoppix (or any other distro) uses by looking for the graphics-related kernel modules and Xorg plugins in use. Check the output of lsmod for the "nouveau" driver and look into /var/log/Xorg.0.log to see which driver is active in Xorg.
If Xorg cannot find or activate the proper accelerated driver for your graphics card in Fedora, it will try the generic VESA or framebuffer module. Both of these will not be able to handle changing resolution via xrandr and most likely will not even give you the perfect resolution unless an optimized framebuffer kernel module exists for your graphics card.
[...]
Use Express-Checkout link below to read the full article (PDF).
comments powered by

Disqus
Visit Our Shop
Direct Download
Read full article as PDF: