DNF – Behind the scenes of Fedora's future package manager
Replacement Parts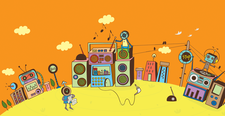 DNF will soon replace Yum as Fedora's default package manager, but it still has some hurdles to overcome.
Package managers are such an integral part of a distribution that the idea of replacing one may seem surprising – or even a challenge to the distribution's identity. Yet that is what Ale¨ Kozumplík and the other contributors to DNF [1] are preparing to do. With version 0.4.11 just released, DNF is currently available in Fedora 20 and is tentatively scheduled to replace Fedora's package manager Yum [2] entirely by the end of 2014.
Kozumplík is a Red Hat employee working out of Prague. "I had my first serious open source inside exposure in 2009 when I started to work on Anaconda, the Fedora system installer," he says. "Anaconda interacts with Yum, of course, so I learned about the general issues with packaging then."
Gaining experience and wanting to work on something different, Kozumplík began exploring Fedora's packaging tools in late 2011. Today, DNF is developed full time by Kozumplík and Radek Holý, with contributions from Yum expert Zdenek Pavlas and university student Jan Silhan. Other contributors include Michael Schroeder on libsolv [3], TomᨠMlcoch on a C library for metadata synchronization and downloads, Richard Hughes on the PackageKit front end [4], and Jindrich Lu¸a on the library for handling high-level distribution metadata.
[...]
Use Express-Checkout link below to read the full article (PDF).
comments powered by

Disqus
Visit Our Shop
Direct Download
Read full article as PDF: