The Volumio 2.0 web-based audio player
Substructure
Technically, Volumio is not based on software developed completely in-house, but on the Music Player Daemon (MPD) [5] music server, which has been around for years and is designed to be controlled through client programs. The project wiki explains the complete architecture [6]. MPD is found in the repositories of many Linux distributions. Volumio enhances the server by adding a web front end and optimizes the service for interaction with a small computer like the Raspberry Pi.
Volumio also can be controlled using classic MPD clients [7], which are available for all major operating systems and for iOS and Android [8] mobile devices (Figure 8). However, weaknesses still exist in daily use. Although Volumio access to legacy mounted media (i.e., USB or the network share) can be controlled nicely by the MPD client, Spotify does not appear in the list. Additionally, local media collide with Spotify streams during playback; for example, while playing a song on Spotify in the web front end, you can start playing a second song from the MPD client.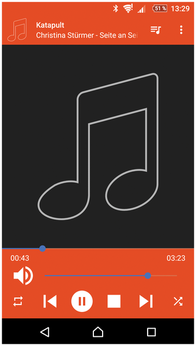 Figure 8: Volumio can also be controlled by MPD clients like M.A.L.P. for Android. However, Spotify integration is missing.
The Volumio web app (available in some countries, but not the US at this time), which Volumio itself offers in the Google Play Store, also shows some weaknesses [9]. Although, it can connect to the Volumio Rasp Pi, the display remains blank. Bad reviews from other users confirm this problem. To control Volumio from a smartphone or tablet, you will want to ignore the various apps and open the Volumio web front end in a browser.
Multiroom
Compared with commercial multiroom stereo systems like Sonos or Raumfeld, Volumio playback cannot be synchronized across several rooms. However, a multiroom system based on the Raspberry Pi is what many Rasp Pi fans desire. Volumio does not offer this feature itself, but developers of the Android app Sound@home for Volumio is committed to resolving this problem.
However, the app was having a hard time keeping pace with the speed of Volumio development. At the time I wrote this article, Sound@home was only optimized for Volumio 1.55, although the application worked with the current version of the audio sever – with limitations. Not until August 2017 was a version strictly for Volumio 2 released [10]. The new version now has an autoconfiguration mechanism for multiple rooms, YouTube plugin support, speed improvements, and a long click function for manual configuration (Figure 9).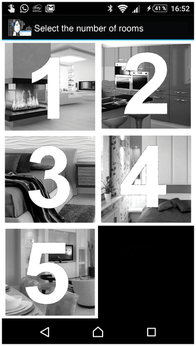 Figure 9: The Android app Sound@home for Volumio autoconfigures multiple rooms.
Conclusion
Volumio has undergone many improvements since the first versions. Accompanied by a fast Rasp Pi 3, the Raspberry Pi Display, a case, and an output device, the combination creates a web radio that beats most of the commercial alternatives by miles. Volumio can be operated quickly and conveniently – whether by gesture, web browser, or smartphone app. Additionally, the audio player plays back music from local and network sources in various formats and supports the widely used Spotify streaming service.
Volumio has grown an active developer community. You can pick up the source code for the interface and the core components from the project's GitHub account [11], where you can also report bugs and submit your own suggestions for improvement. Answers to your questions about configuration and controlling Volumio are available from the forum on the Volumio community website [12].
comments powered by

Disqus
Visit Our Shop
Direct Download
Read full article as PDF: