Donate to Rock for Water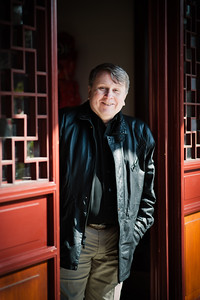 Off the Beat: Bruce Byfield's Blog
Nov 08, 2013 GMT
For many people, working in free software is itself an act of charity. After all, even if they are paid, others benefit and they are helping free software development. However, for Jono Bacon, Ubuntu's Community Manager, that was not enough. In celebration of his fifth wedding anniversary, he has started a crowdfunding campaign called Rock for Water to raise in support of WaterAid, a charity to bring clean water to poorer parts of the world that lack it.
Supporters can download four songs written and performed by Bacon. The four songs were originally written for his wife Erica, and Bacon has re-recorded them for the project. "I asked her to pick the cause," Bacon says. "She feels (as I do) that clean water is such a fundamental human right and key to good health, and WaterAid is a responsible and effective charity."
Those who know anything about Bacon will hardly be surprised that he has chosen a musical fundraiser. For years, Bacon has played in bands around San Francisco, most notably in the death metal group Severed Fifth, releasing songs under a Creative Commons license.
"I have always been interested in music, and always been a strong supporter of Free Culture and the Creative Commons," Bacon says. "Within these interests there have been opportunities to do some charity work. While I think creating Open source and Free Culture material is good, raising money directly for charity satisfies a different part of my brain. Being able to combine Free Culture and charity seemed the perfect combination that helps different but important causes and helps me to flex my creative muscles."
In contrast to most of the previous music that Bacon has released, most of which is best described as metal or heavy rock, Trilogy, the songs released as part of the Rock for Water campaign have a distinctly softer sound.
The arrangements on the re-recordings are influenced by Bacon's current interest in the English rock band Muse. "I originally wrote them off as something of a whingy indie band," he says, "but I got into them recently, and their song-writing is beautiful. This has been feeding into my song-writing, and I am about half-way through the writing stage of a new album, but this one is a little different. It is more accessible, more upbeat than some of my previous releases."
As I write, Rock for Water has $190 pledged towards its $1000 goal after three days of the campaign. Causes don't get much more basic than clean water, so if, like Bacon, you are someone whose charitable impulses don't stop with being involved with free software, why not send a few dollars to help out?
comments powered by

Disqus

Issue 199/2017
Buy this issue as a PDF
Digital Issue: Price $9.99

(incl. VAT)
News
Both projects help organizations build their own containerized systems.

Mark Shuttleworth has resumed the position of CEO of Canonical.

Microsoft's open source code hosting platform CodePlex will come to an end after a more than 10-year stint.

Comes with Gnome 3.24

The bug was introduced back in 2009 and has been lurking around all this time.

The new release deprecates the sshd_config UsePrivilegeSeparation option.

Lives on as a community project

Five new systems join Dell XPS 13 Developer Edition that come with Ubuntu pre-installed.

The Skype Linux client now has almost the same capabilities that it enjoys on other platforms.

At CeBIT 2017, OpenStack Day will offer a wide range of lectures and discussions.