Book Reviews
Book Reviews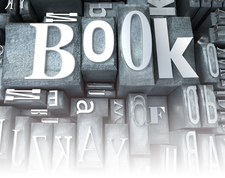 flex & bison
This updated version of flex & bison shows readers how to solve problems when parsing or processing text data in Linux. The text covers basic usage for each utility, and how to use utilities to build standalone applications. Tutorials teach the novice to build compilers and interpreters and work with abstract syntax trees and symbol tables. Levine also discusses interfaces to C++, reentrant lexers and parsers, and GLR parsers.
flex & bison
John Levine
O'Reilly, 2009
ISBN 0-596-15597-2
US$ 29.99
http://oreilly.com/catalog/9780596155971/#top
PHP, MySQL, & JavaScript
Nixon teaches non-programmers with HTML experience how to build "responsive, data-driven" websites with PHP, MySQL, and JavaScript. Each technology is explained, then combined to build dynamic, data-driven sites. In addition to teaching PHP, MySQL, and JavaScript, Nixon covers objects, XHTML, cookies, and session management, among other useful concepts.
Learning PHP, MySQL, & JavaScript
Robin Nixon
O'Reilly, 2009
ISBN 0-596-15713-4
US$ 39.99
http://oreilly.com/catalog/9780596157135/#top
Fedora 11 and Red Hat Enterprise Linux Bible
This updated version of the leading Fedora book, Fedora 11 and Red Hat Enterprise Linux Bible, prepares both the new and the seasoned Fedora user to master the Linux shell, file system, and text editor. Refine your system administrations skills and discover Fedora's latest enhancements for networking, servers, and desktops.
Fedora 11 and Red Hat Enterprise Linux Bible
Christopher Negus
Wiley, 2009
ISBN: 978-0-470-48504-0
US$ 59.99
http://www.wiley.com/WileyCDA/WileyTitle/productCd-0470485043.html
comments powered by

Disqus
Visit Our Shop
Direct Download
Read full article as PDF:
News
Both projects help organizations build their own containerized systems.

Mark Shuttleworth has resumed the position of CEO of Canonical.

Microsoft's open source code hosting platform CodePlex will come to an end after a more than 10-year stint.

Comes with Gnome 3.24

The bug was introduced back in 2009 and has been lurking around all this time.

The new release deprecates the sshd_config UsePrivilegeSeparation option.

Lives on as a community project

Five new systems join Dell XPS 13 Developer Edition that come with Ubuntu pre-installed.

The Skype Linux client now has almost the same capabilities that it enjoys on other platforms.

At CeBIT 2017, OpenStack Day will offer a wide range of lectures and discussions.