Comparing OpenOffice and LibreOffice
Exchange with Word
One knock-out criterion for the use of both office suites is compatibility with MS Office formats, particularly those used by Word. If you believe the release notes and announcements of OpenOffice and LibreOffice, both projects are working flat out on this problem. For example, the current versions of both suites let you import graphical numbering symbols.
Neither office suite claims to give you 100 percent error-free results when you open a Word document in .docx format, but both provide useful results. Style compatibility was fine in all of my tests, meaning that both packages use the styles of the body text as previously defined in Word. Even numbered, normal, and nested lists are imported reliably. However, OpenOffice replaced missing fonts without any comment, whereas LibreOffice showed this change in the font selection by displaying the font name in italics in the font selector (Figure 4).

Figure 4: LibreOffice shows missing fonts in italics in the toolbar.
Both suites have difficulty getting the layout of technically complex documents right. Graphics rotated in Word reverted to their normal positions. Various layout elements, such as rectangles drawn on the page borders, simply disappeared in OpenOffice, whereas LibreOffice Writer put them in a meaningful but still deviated position. Additionally, both tools have problems with linked table cells; some cells just disappeared.
Presentations with Impress
The presentation tool Impress has two major new features in LibreOffice: a photo album for pasting multiple images and an Android remote control for controlling a presentation with your smartphone.
To use your Android smartphone as a remote control, you first need to download and install the LibreOffice Impress Remote app from the Google Play Store [5]. Then, enable Bluetooth on both devices and pair them via the system settings of the respective devices.
Next, enable remote control in LibreOffice Impress. Navigate to Tools | Options | LibreOffice Impress | General in the menu. You can then check the box for Enable remote control. After restarting the program, you can try to connect to Impress with your smartphone.
In my tests, this setup did not always work with Bluetooth. Alternatively, you can use the option of connecting via WiFi. In the LibreOffice settings, you will need to Enable experimental features under LibreOffice | Advanced and then restart Impress. This feature is not yet officially released, so there's no guarantee that it will work without problems.
When the connection has been established, besides navigating between slides with the remote app, you can also display the notes that you created in Impress in the app. You can see your slides as thumbnails and thus never lose track of your presentation. To scroll between slides, just swipe across the screen or press the volume buttons on your smartphone.
With the photo album feature (Figure 5), you can use Impress to create slide shows. To do so, navigate to Insert | Picture | Photo Album. In the Create Photo Album dialog, select Add to add the desired images or folders. The Slide Layout drop-down lets you specify how many photos you want to appear on a page. After you click on Insert Slides, Impress should automatically create the album. During testing, however, I experienced reproducible program crashes under openSUSE.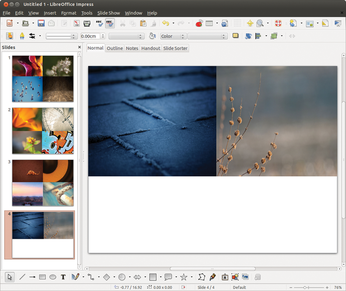 Figure 5: The photo album function in LibreOffice Impress lets you create slide shows at the press of a button. However, this feature causes reproducible crashes on openSUSE.
Drawing with Draw
A big plus on the credit side of LibreOffice Draw is the import and export support for Microsoft Visio files. According to the release notes, the suite allows you to edit all existing Visio file formats from Visio 1.0 to Visio 2013 [6]. In our lab, I successfully opened and edited both Visio 2013 files and official Visio 2003 examples [7] (Figure 6). Reopening the edited files in Visio also worked smoothly.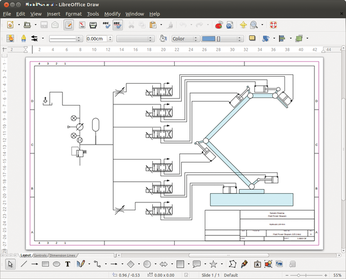 Figure 6: LibreOffice Draw now supports error-free importing of Visio files.
Aside from newly organized color palettes, everything stayed the same in OpenOffice Draw. As with its counterpart in LibreOffice, many small improvements in detail are useful for some users, but they do not constitute a major leap forward.
comments powered by

Disqus
Visit Our Shop
Direct Download
Read full article as PDF: