Neatly managing and handling PGP/GnuPG keyrings
GUI Key Management
If graphical programs appeal more to you than tools for the command line, you should take a look at Seahorse (Gnome) [18] or KGpg (KDE) [19], as well as the GNU Privacy Assistant (GPA) [20].
You can manage certificates (Figures 4 and 5), as well as GnuPG and SSH keys, with the compact Seahorse application. It is integrated within the Ubuntu and Gnome desktops. To keep your local GnuPG keyring up to date, Seahorse can synchronize the available keys with the key server network on request with the Remote | Match and share keys menu item.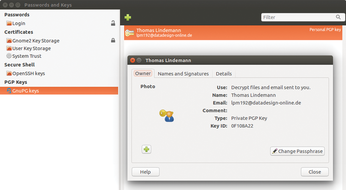 Figure 4: Seahorse delivers an overview of keys and signatures.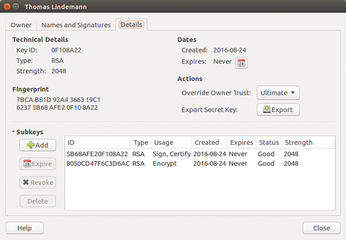 Figure 5: Seahorse presents the details of a GnuPG or SSH key on request.
On first sight, the GPA operates more comprehensively than Seahorse, but concentrates on GnuPG key management (Figure 6). In GPA, for example, you can add keys, modify and sign them, or match your keyring with the key server network.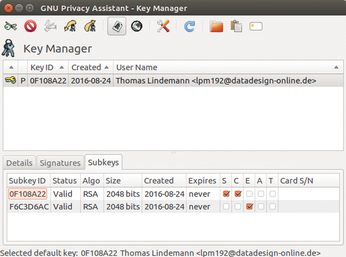 Figure 6: The GPA keeps all your keys in sight.
Conclusion
Your keyring is always up to date with little effort using GnuPG and its graphical front ends. To browse for more information, I recommend the GnuPG wiki [21] and an article on OpenPGP best practices [22]. The question of where and how you can store private keys and their related files securely has remained unanswered to this point.
The author thanks Sebastian Andres, Wolfram Eifler, Sven Guckes, Gerold Rupprecht, and Martin Ebnother for their suggestions and criticism before the publication of this article.
comments powered by

Disqus
Visit Our Shop
Direct Download
Read full article as PDF: