FOSSPicks
FOSSPicks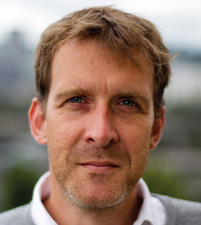 Graham looks at Gimp 2.10, Font Finder, Mixxx 2.1, SoundStage VR, VVave, and more!
Image editor
Gimp 2.10
If there's one Linux and open source application that surely needs no introduction, this has to be it. Gimp is as infamous for aping the functionality of proprietary software as it is for its name, but many of us have been relying on it to edit our images for over two decades. Taking us from the pre-Google era of GeoCities, right through to the selfie-loving modern age, Gimp is one of the cornerstones of the Linux desktop, and despite recent excellent competition from the likes of Krita – an application designed mostly for illustrators – Gimp has remained the tool of choice for healing images, adding drop shadows, and generally editing images for anything more than a crop. But development has always been painfully slow, mainly because the project has a tiny team and little funding, which is why it's absolutely wonderful to include a new major version on these pages.
The result of more than six years of work, Gimp 2.10 is a major release both because it crams in so many features and because it simply exists. Fresh features include some excellent new tools (a warp transform, a unified transform, and a handle transform), the completion of its port to GEGL for acceleration and high-bit-depth processing, metadata editing, high-definition display support, and new themes. The warp transform lets you draw pixel manipulation onto your canvas and is ideal for small smudgy fixes or for warping a checkerboard. The unified transform is something Gimp has only hinted at with previous versions. It adds the ability to rotate, scale, shear, and change the perspective of an image using handles on the outside of the selected area. Just about every other image manipulation tool has had this since the dark ages, and it's essential for making small changes without resorting to a menu and entering values into a field. Finally, the handle transform is our favorite, because it also does a great job of showing off the new hardware acceleration. You add handles to your canvas in the same way you might add plungers to a window pane. The handles are then manipulated to move and transform the canvas. The best thing about the handle transform, and the others, is that it now all updates so quickly thanks to the new acceleration, which is something older versions of Gimp really suffered from. It means you can now load an image from a modern phone and manipulate it in real time with a normal PC, which you couldn't do without a huge time lag before.
The new themes also look good, and the emphasis on dark themes is a sensible choice, as you need the contrast to be most visible in the images. The high DPI support finally means you can use Gimp on screens that many photographers and artists use precisely because of their pixel density, and there's better Photoshop importing, with added support for new formats. But the best feature of all is that this is a big update to Gimp – we hope, the first of many to come.
Project Website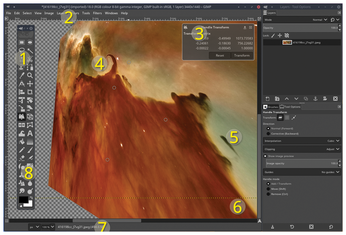 1. New icons: Modern symbolic replacements for the old icons with less contrast. 2. HiDPI: Gimp now looks great on every desktop, whether it has a high or low pixel density. 3. Handle transform: Drop anchors onto your canvas and use these for multidimensional warping! 4. Warp transform: Smudge the canvas in mathematical ways. 5. GEGL acceleration: Many of the processing filters are now much faster and work in real time. 6. Canvas rotating, flipping, and symmetry painting: Deluxe Paint for the 21st century. 7. Extra formats: Load and save OpenEXR, RGBE, WebP, and HGT files. 8. Color management: This is now a core feature and includes most widgets.
Cryptocurrency tracker
comments powered by

Disqus
---
Support Our Work
Linux Magazine content is made possible with support from readers like you. Please consider contributing when you've found an article to be beneficial.
---