Review: Amarok 2.3.1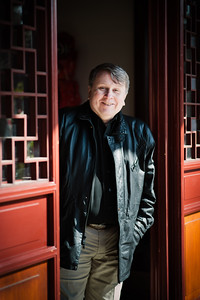 Off the Beat: Bruce Byfield's Blog
Jun 09, 2010 GMT
Except maybe for Pysol and Battle of Wesnoth, Amarok is my favorite leisure application. In fact, I frequently use it while working to play songs that have no lyrics to detrain my thoughts.
Not can I be the only one who rates Amarok highly; Amarok 2.3.1 was in the Debian Unstable repository within hours of being released (by contrast, KDE 3.4 took six or seven weeks).
But, at any rate, my interest was so strong that I was investigating the new features less than a day after the new release was available. I found them mostly minor, and sometimes in need of improvements, but on the whole welcome contributions to the existing functionality.
The New Features
Compared to other 2.x releases, Amarok 2.3.1 is light on new features. However, scanning the release notes, I notice numerous small bug-fixes and improvements. For instance, if you have already manually fetched a cover for an album, the automatic cover fetcher doesn't over ride it. Similarly, inconsistencies in how track ratings display have been eliminated. I also find (although not in the release notes), that the local collection no longer randomly ignores the artist tags and drops newly added CDs under Various Artists. In general, the new release seems to improve performance throughout.
A minor enhancement in 2.3.1 is the option to use search engines as well as Last.fm to find covers. This option dramatically increases the chances of finding a cover, especially if your local collection (like mine) includes many alternative or older tracks. If nothing else, you can now easily add any graphic as a substitute for the actual cover. Moreover, you can do the cover searching in an interface that is far closer to that of a file manager than it was in previous versions.
Another area of improvement is the context view. Now, it includes new applets, including Upcoming Events (probably inspired by the rival music player Songbird) and Similar Artists. These additions are accompanied by a new interface for managing applets, similar to the slide-show like presentation of widgets on the KDE desktop, although the context view can still be cramped and its applets hard to manage unless Amarok is taking up most of the screen.
However, the Upcoming Events applet is weakened by the fact that it lists any event that the current performer appears in, regardless of where it is in the world. The ability to filter what it displays by region -- say, the west coat of North America, or Greater London -- would help to make the applet more genuinely useful.
By contrast, the Similar Artists applet is one of the few efforts I've found in any application or on any web page that offers suggestions that are genuinely useful. I make this claim partly on the strength of the fact that the applet consistently suggests previous bands that the artist has played in, solo albums by the members of the band, and other musicians who have played with the band, either on tour or in the studio.
In addition, though, whenever I have the knowledge to judge, the other suggestions have seemed reasonable ones. You will not, for example, have the applet suggest that you might like a swing group when you are playing a punk album (as one happened to me once with a similar function on a web site). For these reasons, I am inclined to trust the Similar Artists applet in places where I lack the knowledge.
But the most ambitious new feature in the release is the Automated Playlist Generator (APG). The APG is an alternative to Dynamic Playlists, with its proportional, custom, and fuzzy bias creators, as yet another way to generate playlists customized to your tastes with a minimum of input from you. Using the APG, you can create a playlist not just with any metatag, but with any of the tags added by Amarok as well, such as the first or the last time a track was played, its rating, or when it was added to your collection. You can also set how precisely selections match a criterion, from "fuzzy" on one side of the slider bar to "exact" on the other. If you set multiple constraints, you can choose whether all or any must apply to selections in the playlist.
The APG has the advantage over Dynamic Playlists in that all the selection criteria are in a single window, making them easy to read and edit. Unfortunately, this convenience is negated by an extremely unfriendly interface. The APG icons are so obscure and small that, if not for the mouseover text, their function could only be guessed. Moreover, for some reason, the developers have chosen to display the criteria for a playlist in a tree view in the dialog window, making the controls unnecessarily geeky.
Admittedly, the Dynamic Playlists controls are not always easy to manage, especially when you have multiple criteria, but if the Amarok team has any plans to replace them with APG, I hope the tool has a major interface redesign first. The only good decision in the interface was the inclusion of five examples to help guide users in creating their playlists; otherwise, in APG's present form, some users would probably forget about APG altogether.
Maturity in its own right
I only used Amarok lightly on KDE 3, so I am not equipped to answer claims that the recent releases still lag behind the 1.x releases (although I might some day investigate by looking at Pana, a project whose purpose is continue the development of Amarok's first version.
However, with five releases, Amarok's second series is approaching maturity in its own right. Although some of the newest features are less than perfect I appreciate the Amarok team's constant efforts to improve the application, and to accommodate a variety of user styles. Despite a few imperfections, it remains my music player of choice -- and the 2.3.1 release simply reinforces my preference.
Comments
Missing features from Amarok 1.x

Bruce Byfield noted: "I only used Amarok lightly on KDE 3, so I am not equipped to answer claims that the recent releases still lag behind the 1.x releases"

So I'd like to As a long-term user of Amarok I will add the most important points that I am missing. All are media player related:
1. You cannot copy playlists, APG, dynamic playlists or event the currently active playlist to the media player. This ruins the experience for me heavily.
2. There is no upload queue any longer. That means, when Amarok currently copies tracks, you cannot add more tracks to copy to the media player (you have to wait until the copying finishes).
3. The "Dynamic Playlists" interface is so confusing. The playlist editor just looks like part of the playlist rules. Well, we have APG now, which I will use from now on only.
4. Possibilty to ruin the own music collection (accidentely MOVE instead of COPY tracks to the media player).
5. Confusing message when removing tracks from the media player ("Track will be deleted from the media AND the collection.&quot. This sound like an ultimate deletion.

What is better:
1. The new possibility to configure the Layout (unlock layout/ DnD layout, lock layout). I am finally happy with the layout
2. Bookmarks (I miss a date/timestamp though)
3. Sound setup is easier
4. Nice features like "similar artists"

That are the main points for me.

Christian


Amarok 2 is crap

1.4 was near perfection and due to incompetence, they completely rewrote it and broke it.

Complete rewrites take much longer than refactoring and introduce new and old bugs.

Perhaps in 5 years Amarok 2 will finally match Amarok 1.4.
comments powered by

Disqus
---
Support Our Work
Linux Magazine content is made possible with support from readers like you. Please consider contributing when you've found an article to be beneficial.
---