Nextcloud Education Edition: File Hosting for Schools
File Hosting for Schools
By
Nextcloud, a fork of the ownCloud file hosting service, has released a version for university and research institutions that was created in cooperation with partners in open source and higher education.
When Frank Karlitschek and most of the senior staff at ownCloud Inc. quit to start Nextcloud, one of the reasons they gave was a wish to collaborate more closely with the ownCloud open source project. Now, with the release of the Nextcloud Education Edition, the company is starting to extend the idea of collaboration by cooperating with other open source companies in the same way that open source projects have always cooperated
Nextcloud is a suite of client-side software for file hosting services (Figure 1). With 90 apps, it can easily be customized for specific purposes. So why an education edition? Andreas Rode, Nextcloud's Head of Sales, explains that the new edition is designed "to lower the barrier to installation" by allowing users to install a subset of relevant apps easily. It also allows the company to focus support for educational institutions.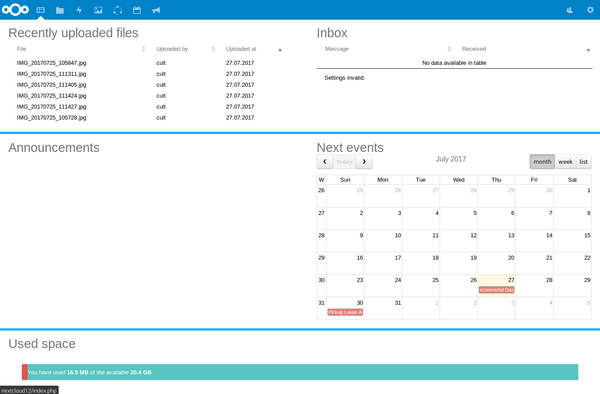 Figure 1: In its Education Edition, Nextcloud is setting new standards for collaboration. Shown here is the Nextcloud dash.
Ten default apps are included in the Education Edition, including the learning management system Moodle (Figure 2), which has been widely used in education for more than a decade, the Zenodo publishing app (Figure 3), and other apps for sharing folders, making announcements, broadcasting notifications, and providing security. Karlitschek explains that no apps were developed specifically for the Education Edition. Instead, the default content was selected from existing apps by talking to Nextcloud's partners and customers.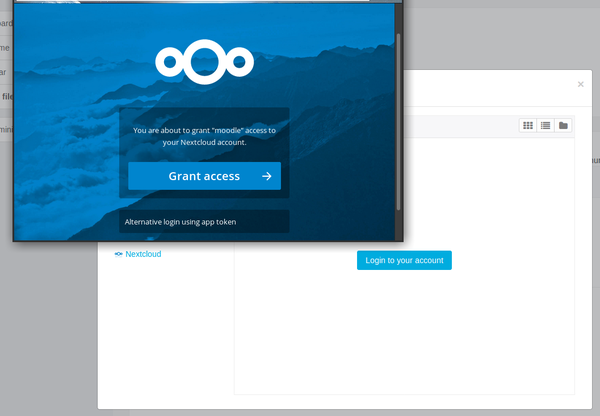 Figure 2: One of the major features in the Education Edition is the Moodle app, based on one of the most popular open source learning management systems.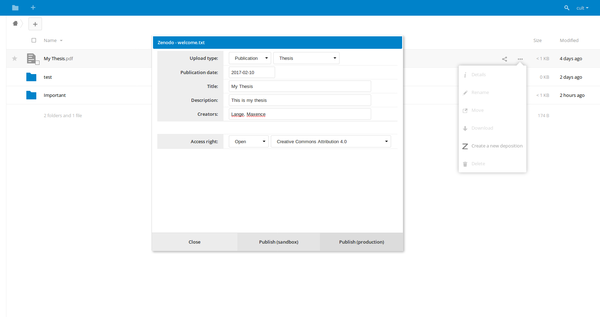 Figure 3: Zenodo is a publishing application included in the Education Edition.
Not included in the Education Edition are existing apps for full text search, Online Office, and Audio/Visual calls. According to Karlitschek, at the time, "there was no university or school that mentioned the full text search app. Sharepoint came up with some smaller schools, so it will probably be added later on. Online Office and Audio/Video calls both are on the wish list of various education and research customers, but most of them are mid- to long-term goals, so we did not add them yet."
Similarly, Lukas Reschke, Nextcloud's head of security, added that nothing was adapted specifically for security, although "obviously we constantly adapt and extend existing functionality." However, nothing prevents users of the Education Edition from adding apps on their own to further customize their installations.
Open Source Partnerships
What makes the Education Edition particularly interesting is that it was developed in collaboration with both open source projects and their spinoff companies, as well as educational institutions. "Call this an open source thing," Karlitschek says. "As an open community, Nextcloud really depends on input from a wide range of parties with or without formal partnerships." For the Education Edition, these collaborators were Moodle [3], the Danish cooperative of universities DeiC1, the German education service provider regio iT, the German technical university Tu Berlin, and Univention GmbH2. Together, these organizations represent tens of thousands of clients and students, as well as extensive experience in advanced education.
"Many of these partnerships are initiated by these companies doing things and then telling us about it and then working with us to polish it up," Karlitschek says. "As a company, we need these partners and they need us. Our iOS client is from a partner, [as well as] the Outlook Addins for both files and calendars/contacts, the [address protocol] CalDAV/CardDAV integration in Android, and so on."
These partners frequently share the same open source ideals that inform Nextcloud, along with a similar mixture of open source and corporate interests. For example, asked to explain the collaboration, Martin Dougiamas, the founder of the Moodle project and CEO of Moodle Pty Ltd, replies that "Both our projects strive to produce software that is not only an alternative to proprietary products but actually best of breed in every respect. Our two projects are very complementary, and we already have a number of shared users who are actively developing integrations. It just makes sense to put more effort into working together."
Similarly, Univention GmbH replied with a group statement saying that, "We have been working with the ownCloud community since its inception. When Nextcloud was started as a fork, it was clear to us that this project had much potential, and we soon started to discuss cooperation with them, too. We share the same goals: digital sovereignty, choice, open source principles, and more. We think our products fit especially well together since we serve the same markets."
Both Dougiamas and Univention GmbH anticipate their collaboration with Nextcloud to continue. Dougiamas sees Moodle and Nextcloud working toward "truly seamless integration," and Univention notes that it shares the same audience and anticipates discussing a strategy for using the Nextcloud app store. Other collaborations are expected to be announced at the upcoming Nextcloud conference in Berlin.
As for Nextcloud, Rode emphasizes that "we want to extend our app environment as globally as possible, with specific apps for all sectors or editions." Nextcloud does include support for proprietary applications like Office 365 and Google Apps, but Jos Poortvliet, NextCloud's manager of marketing and communications, adds that "we prefer to work with open source technology. That we won't be writing any closed source software is a matter of course. The apps that provide such integrations are open source and communicate through a defined API, like LDAP for user management, for example."
Future Collaborations and Developments
The first version of Nextcloud Education Edition is aimed primarily at universities and research organizations. However, Rode notes that regio iT has developed a Nextcloud derivative aimed at preschools. Additionally, although the current selection of apps and collaborators are mainly European, Rode expects additions to be made as Nextcloud expands into Asia and North America.
Future editions may also include Global Scale, which Poortvliet describes as "a way to create a cluster of separate Nextcloud instances which act as one. That gives three benefits: costs, as multiple smaller instances are cheaper than one big one; scale, as this scales to tens of millions; and data locality, as you can keep files in a specific jurisdiction if you need and [still] have offices all over the world." Presumably, Global Scale would build on the OpenCloudMesh project, which Karlitschek helped to found together with CERN and several universities. However, Poortvliet adds, "it is a technology that relies of a number of pieces coming together. So this is something that universities and schools can get from us as part of a support contract, and we can work with them to implement it for them."
Collaboration and Business
Education has often been more collaborative than business. It is, of course, where the concept of free software originated. Moreover, limited collaboration on open source projects has become the norm in technology.
Yet, in the 16 months since Nextcloud split from ownCloud Inc., the company has taken collaboration to a new high, building a network of collaborators, many of whom share the open source ideology. So far, the result has been development so rapid that it has few equivalents. The Nextcloud Education Edition is one of the first results of this business model, and it promises to be the first of many.
Admittedly, Karlitschek does say that Nextcloud "would want to have a significant number of apps and a number of partners together before we make [another] real bundle. We don't want to go and have one financial app and call that an 'edition'." However, this comment only acknowledges that "we don't have anything planned in the next two months or so."
And after that? "Well, things tend to move faster than even we anticipate in Nextcloud," he says. So even for those with no interest in educational software, Nextcloud promises to be worth watching because of the way it is expanding the practices of open source projects into business.
comments powered by

Disqus
---
Support Our Work
Linux Magazine content is made possible with support from readers like you. Please consider contributing when you've found an article to be beneficial.
---