WLAN security
Tools
If you are interested in first gathering statistical and technical data for the WiFi network, you will find some familiar programs such as Wireshark, Zenmap, and Angry IP Scanner (in Wifislax | Network-Tools). Iptraf-ng and Net Activity Viewer are also found in this category.
Wifislax also comes with a considerable number of programs that support attacks on access points and client computers or that sniff passwords and access restrictions, usually achieved by using a variety of attack methods such as man-in-the-middle or dictionary attacks. Ettercap also is very powerful sniffing software, capable of sniffing passwords or logging traffic in switched networks.
Ghost Phisher is a no less safety-relevant program that allows you to offer spoofed services (DHCP, DNS, HTTP) via an imaginary access point. Ghost Phisher thus allows administrators to set up a honeypot to distract attackers from actual potential targets.
Applications that are not specifically designed for wireless networks, but also available in the Network-Tools menu, include CookieMonster (for editing cookies), Hydra (password cracker), or Hping (primarily for testing firewalls).
Wireless Security
To reveal the vulnerabilities of a wireless network reliably, Wifislax offers a plethora of programs that simulate attacks of various kinds in the Suite aircrack-ng and Wireless submenus of Wifislax. The individual programs in the Aircrack suite are command-line tools that accept a wide range of call parameters.
Wifislax simply opens a terminal and calls the appropriate program with the Help function, so you see the complete list of parameters in each case. Thanks to two scripts in the menu, you can use the program suite conveniently in a question-and-answer style, but this is only useful for users with knowledge of Spanish, because all the prompts are exclusively in the Spanish language.
Besides several programs for checking the security of networks protected by the WEP standard, the Wireless menu primarily contains software that supports the latest WPA and WPA2 specifications. Here, you can check whether the existing access restrictions in the form of passwords and keys are sufficiently secure (Figure 3).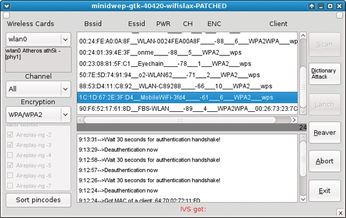 Figure 3: Wifislax shows whether your WPA/WPA2-encrypted wireless network is secure.
Wifislax also provides plenty of coverage for the relatively new WPS (WiFi Protected Setup) standard, which suffers from significant vulnerabilities. For example, it is no problem with PIN-based WPS authentication to decrypt the PIN within a few hours, like legacy WEP protection mechanisms. The attacker can recover not only the PIN number, but also the key used on the WLAN. This explains why the Wifislax developers have grouped various pieces of software for WPS testing (e.g., WPSCrackGUI in Figure 4) in the Wpa wps submenu.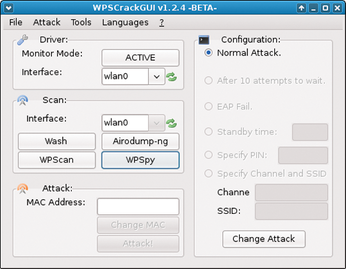 Figure 4: WPS-capable devices represent a serious security risk.
In the Decrypters submenu, you will find some proprietary tools that rely on dictionary attacks to determine the access credentials of some routers, as configured by DSL providers. Because these scripts almost exclusively target providers headquartered in Spain and their equipment, their utility value is low in other countries.
Forensics
If you want to perform a detailed data analysis of the Internet use of a client computer, you can use the Dumpzilla tool provided especially for this purpose in the Forensics submenu. It extracts a full set of information from the logfiles of Firefox, Iceweasel, and SeaMonkey, including stored cookies, passwords, add-ons, downloads, and website history. Again, this program runs in a terminal, listing its comprehensive set of parameters in English.
comments powered by

Disqus
Visit Our Shop
Direct Download
Read full article as PDF: