The Red Hat extended family
Distro Walk – The Red Hat Ecosystem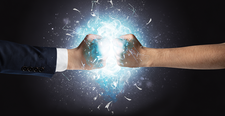 Red Hat has spawned an outgrowth of corporate and community-based distributions. Here's how these distributions are related and how they differ.
When Linux was just starting to be known in the late 1990s, Red Hat Linux was one of the top half dozen distributions, largely because of its unusually complete documentation and its efforts at making Linux accessible. That changed on August 11, 1999, when the company called Red Hat became the first Linux company to go public. Red Hat went on to become a multi-billion dollar subsidiary of IBM, and created Fedora Linux for its community-based distribution and testing ground for its Red Hat Enterprise Linux (RHEL) product. More recently, because of Red Hat's ending of CentOS development and the start of CentOS Stream, derivatives such as Rocky Linux and AlmaLinux were forked from RHEL. Add Fedora's and RHEL's derivatives, and the result is an ecosystem of inter-related distributions second only to Debian's, but focusing on innovation and on networks and servers. How are these distributions related? How do they differ? Here's a brief overview.
The Fedora Project
The Fedora Project [1] is the replacement for the original Red Hat distribution. Red Hat appoints the Fedora Leader and has half the seats on the Fedora Council, but appears to operate at arm's length, with many decisions made by consensus or a majority, or by Fedora's technical working groups.
Fedora mainly functions as an initial test platform for RHEL, with releases every six months. In this role, Fedora has been the first distribution to use many new technologies such as DNF, PipeWire, or Wayland, especially ones developed by Red Hat. Occasionally, these new technologies take a few releases to work smoothly in most circumstances, but Fedora remains one of the best distributions to learn about emerging technologies.
Moreover, not withstanding its innovations, Fedora almost always delivers a release that is as stable as many other distributions. However, Fedora contains only free software, so if you want proprietary software, you may need to track down an unofficial repository – and use it at your own risk.
RHEL
RHEL [2] is a direct competitor to SUSE Linux Enterprise and Ubuntu. Traditionally, RHEL has been downstream from the Fedora Project, using the same packages but testing them more extensively and providing formal long term support for them – a process now publicly visible in CentOS Stream. Each RHEL release is generally based on several Fedora releases, so that the numberings of the two distributions do not coincide.
Although RHEL is a commercial success, in the free software community it evokes mixed reactions. On the one hand, Red Hat is a major contributor to the Linux kernel. In addition, it contributes to a wide variety of ongoing projects, ranging from open fonts to SELinux [3], and has developed numerous core technologies, including PulseAudio, Flatpak, and PipeWire. On the other hand, much of its activities are in-house or mainly so, which many consider not in the best tradition of free software. In particular, RHEL's requirement for a subscription to try or install is often disparaged as a loophole in free licenses, despite the availability of Fedora and CentOS stream, both of which share most of the same code. However, RHEL's commercial outlook and orientation are likely to appeal to traditional businesses – especially those still uncertain about Linux – and RHEL continues to thrive, with 17 percent growth in 2021 [4].
CentOS
CentOS [5] was a community fork of RHEL that appealed to those who preferred a more transparent development process. With a reputation for robust security, it often rivaled Debian for use in web servers. Red Hat purchased CentOS in 2014, but let it operate mostly independently until December 2021, when it announced the end of CentOS development and started using the name of CentOS Stream for other purposes. CentOS 7 will continue to be maintained until June 30, 2024, but many users have already switched to derivatives such as AlmaLinux and Rocky Linux.
comments powered by

Disqus
---
Support Our Work
Linux Magazine content is made possible with support from readers like you. Please consider contributing when you've found an article to be beneficial.
---