Google Chrome for GNU/Linux remains a work in progress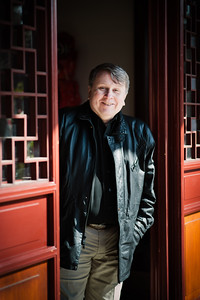 Off the Beat: Bruce Byfield's Blog
Aug 07, 2009 GMT
Eleven months ago, Google Chrome was announced as the browser that would revolutionize the Internet. Since then, everybody has learned that the browser is only part of a new operating system, and watched impatiently while the new browser has failed to mature as quickly as anyone would like. The result is that, while the first packaged developer build for GNU/Linux (specifically, for Ubuntu and Debian) has not bred contempt, it has produced a certain amount of ennui, going largely unreported. Most people have long ago satisfied their curiosity with the Windows version, and the result is that, eleven months after the drama of the initial release, the GNU/Linux build seems only mildly interesting.
That's not to say that Chrome doesn't have its moments. Even at the current state of development, it has several welcome touches, such as the ability to drag a tab to the desktop to open it in a new window, or the pre-loading of favorites into a new tab as thumbnails. I appreciate, too, the minimalist interface and the importing of Firefox bookmarks and settings.
However, these are minor enhancements. What most users are interested in is Chrome's speed in opening pages and running Javascript. If you believe the statistics, Chrome is supposed to be far faster with Javascript than any other browse, and to have distinct advantages in the speed of reloads, and loading multiple tabs. These statistics have been endlessly debated, but, to my subjective judgment, Chrome is noticeably faster than Firefox (or Debian Iceweasel, to be exact) in everything except initial loading of single pages.
Yet even Chrome's speed matters less than you might think. If you look carefully at all the comparative statistics and their graphs, Chrome's advantage is usually a matter of milliseconds, or of a couple of seconds at best. In daily practice, this difference matters far less than in theory. While the difference is often perceptible, it is not enough to make you immediately want to discard Firefox in favor of Chrome. Since you can do nothing about speed one way or the other, if you are like me, you soon start taking the small improvement for granted, and, after an hour or so, stop noticing it altogether -- except, perhaps, on notoriously slow sites like Facebook, where every bit of extra speed is welcome.
Otherwise, very little of what is unique in Chrome seems particularly exciting. For a moment, incognito browser seemed interesting. However, it proved not to be the anonymous browsing that the name led me to expect, but simply a setting in which your site visits are not recorded in the history or search. This feature might interest you if everyone in your household uses the same account or you want to hide your porn viewing, but since neither applies to me, I found the feature disappointing.
What is left is a browser that shows some promise, but is still very much in the development stage. You can see how unfinished Chrome is when you go to its settings and find tabs with such helpful names as Personal Stuff and Under the Hood, or when you open a folder full of bookmarks, and it opens upwards instead of downwards and shows only half a dozen bookmarks instead of the complete list.
An even more reliable guide to the current state of Chrome is what it is missing. Only a few of the dozens of options in Firefox can be found in Chrome. No reliable Flash or Gnash plug-in available by default, although you can start an unreliable one by starting Chrome with the command google-chrome --enable-gadgets . As for the hundreds of other plug-ins in Firefox, their Chrome equivalents have yet to emerge.
Try using Chrome for a day, and these lacks quickly become noticeable. In my own case, I run about a dozen plug-ins all the time in Firefox, and have another half dozen that I turn on as needed. Not only do I miss that same degree of customization in Chrome, but several of those plug-ins, such as Session Manager and Fine In Tabs, add functionality that I rely heavily upon in my work. Speed, I soon found, was not nearly as important as functionality, and, even if Chrome is eagerly adopted, it will not have the level of functionality of Firefox and its plug-ins for several years.
Of course, such lacks are not the fault of Chrome or its developers. You can't expect a polished interface or a full set of features in what appears to be an alpha release.
But it does mean that anything except the most preliminary evaluation of Chrome is both impossible and unfair. What Chrome will finally be, and whether it will become a major contender among browsers is impossible to guess. Perhaps Chrome's main influence will be to shake Mozilla out of its complacency to improve such aspects as its speed. But, for now, the most that can be said is that Chrome is a promising early release -- with all the limitations that implies.
Comments
So... it's still in development, in other words

Just a little confused as to what we're supposed to take away from this. I agree with everything you're saying, but... well, the whole point is we need more information.

And a lot of these issues should be really important to Linux users. What about the fact that the Web is so dependent on plugins like Flash, which are hard to get working properly in a browser? What can be made of the relationship of the Chromium project to Chrome? What's involvement like in the OSS community on Chromium? What are its benefits, and are there ways in which we should be getting involved?

Having done quite a bit of switching between Chrome and Firefox, partly because I quite like both, I'm also unsure of performance comparisons. To me, Chrome *does* feel quite a lot snappier -- and I'm curious about other real world tests. Does Firefox's performance degrade as you add tabs, add processes, and use the browser over the course of the day? Anecdotal evidence suggests that it almost certainly does (and does in Chrome, too, under certain circumstances). But I've never seen a real world test of that.

So I agree there's not enough information. Let's see more.
comments powered by

Disqus
---
Support Our Work
Linux Magazine content is made possible with support from readers like you. Please consider contributing when you've found an article to be beneficial.
---