Red Hat's POSSE introduces academics to FOSS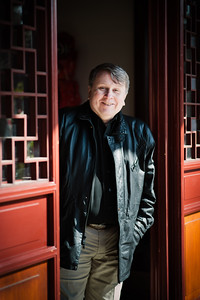 Off the Beat: Bruce Byfield's Blog
Jul 28, 2009 GMT
Last week, five college professors spent an intense five days with Red Hat employees and other members of the free and open source software (FOSS) community. Red Hat called the experience POSSE (Professors' Open Source Summer Experience). The goal of the week was to show how FOSS could be used in post-secondary education, and to create a community to further the goal.
Greg DeKoenigsberg, Senior Community Architect at Red Hat has been promoting the FOSS as an educational resource for over a year, most notably at Seneca College in Toronto, Canada. He notes that, while many post-secondary instructors express an interest in using FOSS in the class room, when asked about implementing a program, they balk.
"Mostly, it's some combination of 'I don't have time' and 'it's scary,' DeKoenigsberg says of the responses he receives from instructors. "It's getting started that's the thing. So the question became, 'What's the best way of getting professors to participate and to get their students to participate in open source development?'"
One of DeKoenigsberg's answers, hastily assembled in March, was POSSE. Chris Tyler, a professor at Seneca College and one of POSSE's organizers, explains that the students were carefully selected.
"It's critical that a professor have one foot in the academic world and one foot in the open source community," Tyler says. Obviously, all professors will have one foot in the academic world, so it's a matter of getting them personally involved in the open source community. The goal of POSSE is to take these professors and give them an immersive experience of working in an open source community so that they have a grounding, and they can take the students in, and the students can work shoulder to shoulder with other members of the community."
In addition, the professors-turned-students were generally from smaller colleges. "Open source is very interesting to schools that are very small or very leading edge," DeKoenigsberg says. The MITs and Carnegie Mellons of the world, they're interested in open source because they're smart and the successes of open source are obvious, and they are innovative by nature. The small schools, they have small computer science programs where the pressures to do research maybe aren't as much. They have more of a teaching bent, so they have a real need to present something that is interesting to their students. And if there's one thing you can say about open source, it's that it is very interesting to students. I think that the success of Google's Summer of Code makes that very clear. And professors [at small colleges] are looking for ways to make computer science more relevant."
The Syllabus
The schedule for this year's POSSE was intense. Starting on the Monday, participants were introduced to the basic concepts of the FOSS community, then required to write a wiki about another participant, using only IRC to correspond. Overnight, students started a blog. The next day saw them compiling Firefox and learning through hands-on experience how to build an RPM package, then at night producing their own packages and submitting them to the Fedora Project. And so each day went, with a combination of instruction and class room assignments and overnight exercises, through the process of submitting and reviewing bugs and other elements of interacting with a FOSS community project.
Matt Jadud, an Assistant Professor at Allegheny College in Pennsylvania who was a student at POSSE, reports, "We filled each day, and I think there was only one evening when I didn't work like crazy. That evening, I had a headache in the afternoon and it didn't go away, so I called it quits at 10PM. In a lot of ways, it was intense, but it was valuable. That sort of immersion is the only way to get involved and get a sense of what we would be asking our students to do."
For Jadud, one of the outstanding topics of the week was learning how to package software. "I knew packaging was challenging," he says, "But it never occurred to me to think about the challenge of packaging for a community like Fedora." He is referring not just to the mechanics of packaging, but of posting the result and reviewing other packages.
However, what Jadud found most worthwhile in POSSE was the over-throwing of many of his assumptions. Although Jadud is a long-time user of free software, he had never participated in the community. As a result, he was surprised by several aspects of the community.
For one thing, Jadud found himself surprised by the friendliness of the community. "For some reason, I had some assumption that it was hard to get into," he says. However, he found that "this community values contributions." From these discoveries, Jadud concludes that "a licence is not open source. There is a community that you need to think about, too."
What's next
DeKoenigsberg and Tyler intend that POSSE participants should return to their colleges with a new sense of how to teach FOSS in the classroom. The advantages, they stress, are many: by participating in FOSS, students can work on real life coding problems instead of classroom exercises, and gain experience at working with large code bases and large numbers of contributors that will aid them when they graduate and hunt for jobs.
The organizers also hope that POSSE students will remain in touch with each other and become active on the Teaching Open Source site, helping to create and expand a FOSS community for academic instructors.
In addition, Jadud find himself thinking of not only how to use what he learned in his own classes and department, which he thinks should be relatively easy to do, but how to introduce FOSS into other departments in the college. He is considering organizing a POSSE-like event next year for documentation. The experience, he suggests, will be valuable to technical writing students, and to Arts majors in general.
"Students take part in the campus newspaper and put in on their resume," Jadud says, "but that's different from saying, 'I wrote the documentation for the Awesome toolbar, or 'I was part of the team that did the Spanish edition of the Firefox documentation, or I took part in a massive cleanup of the Fedora wiki -- you know, being able to point at something and say, 'I helped edit 600 pages.'"
This year was a trial run for POSSE, but if Jadud's response is typical of the other participants', then DeKoenigsberg and Tyler seem likely to be repeating the program next year. Jadud says that he arrive expecting to learn some of the technical details, but "what I didn't expect was how much I would learn about the existing communities, and how much more accessible they were than I imagined. Really, the experience did a lot to open my eyes."
If Jadud was not one of Tyler's academics with one foot in education and one in the FOSS community when he arrived at POSSE, he sounds very much like he is now.
comments powered by

Disqus
---
Support Our Work
Linux Magazine content is made possible with support from readers like you. Please consider contributing when you've found an article to be beneficial.
---