Zack's Kernel News
Zack's Kernel News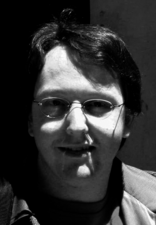 The Linux kernel mailing list comprises the core of Linux development activities. Traffic volumes are immense, often reaching 10,000 messages in a week, and keeping up to date with the entire scope of development is a virtually impossible task for one person. One of the few brave souls to take on this task is Zack Brown.
Mea Culpa
Before anything else, I'd like to correct the record. Last month, I referred to Rodolfo Giometti as Rudolfo. Sorry about that! And thanks for the correction, Rodolfo!
An Attempt at a New Userspace Block Device
Zachary Amsden has introduced support for userspace block devices, similar to FUSE (Filesystem in Userspace) and CUSE (Character Device in Userspace). Zachary calls his aBUSE. As Alan Cox pointed out, Zachary's code does something similar to the NBD (Network Block Device) project, which has existed for a while. But Zachary said he already knew about NBD and felt that aBUSE was sufficiently different to justify itself. For one thing, NBD requires access to a socket, which could lead to deadlocks under some circumstances, and NBD is just more complex in general.
Tejun Heo agreed that the similarity to NBD was a big drawback and also pointed out that FUSE could be used to accomplish much the same thing as aBUSE as well; however, as Zachary remarked, such an implementation would be very annoying to attempt.
Nevertheless, the comparison with NBD ultimately convinced Zachary, and he decided to rely on NBD for his own needs and leave aBUSE in the mailing list archives in case anyone felt the need to explore it further.
ARM Mailing Lists Forked over Open Posting
After a big flamewar, Russell King quit maintaining the ARM mailing lists. The dispute was primarily over whether to allow non-subscribers to post to the list. Traditionally, in spite of problems with spam, Linux mailing lists remain open so as to make it as easy as possible for regular users to produce and submit bug reports. But not everyone agrees. Russell, maintaining the ARM lists himself, had found the spam problem too difficult to deal with, without restricting posting privileges to subscribers only. When Pavel Machek complained about this one time too many, Russell closed the lists down completely.
David S. Miller, Alan Cox, and Theodore Y. Ts'o all disapproved of Russell's hard-line approach to the debate. At the same time, folks like Bartlomiej Zolnierkiewicz complained that people should give Russell a break, especially people who were not involved in ARM development. But, meanwhile, Pavel submitted a patch migrating 19 ARM mailing lists to vger, which had more open posting policies. And, Joe Perches sent out a similar patch, covering more than 50 mailing lists.
The sudden transition to vger caused a bit of confusion among ARM developers. Martin Bogomolni remarked, "This confusion, between shutting down the list, and over which list should take precedence could not have come at a worse time. I have a number of Cortex-A9 related patches in the pipeline to add a new board, platform, and power management features."
Meanwhile, with Russell's approval, David Woodhouse set up a new batch of ARM mailing lists at lists.infradead.org and migrated all the subscribers from the old lists to the new ones. This caused more confusion when it turned out that a lot of people had set their subscriptions to receive no email, so they'd be able to post to the mailing list in spite of the subscriber-only restriction. David W. had not carried over that configuration detail, and when folks started complaining about their mail clients being flooded with ARM mail all of a sudden, his response was that, yes, he should have carried over the configuration, but that, "Still, it's done now – people can easily unsubscribe. Apologies to those inconvenienced, but it's probably better that way than for people to drop off the list without noticing."
Meanwhile, developers were also confused about whether they should subscribe to the lists on vger or the lists on infradead; the confusion was worsened by the fact that some of Russell's lists had been merged together into single lists during the transition.
The whole thing will undoubtedly be resolved soon; but, if the goal was to upset the most amount of people during a mailing list transition, that was probably achieved.
comments powered by

Disqus