Zack's Kernel News
Zack's Kernel News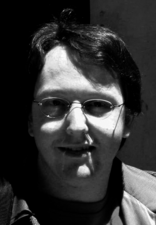 Mea Culpa
Before anything else, I'd like to correct the record. Last month, I referred to Rodolfo Giometti as Rudolfo. Sorry about that! And thanks for the correction, Rodolfo!
An Attempt at a New Userspace Block Device
Zachary Amsden has introduced support for userspace block devices, similar to FUSE (Filesystem in Userspace) and CUSE (Character Device in Userspace). Zachary calls his aBUSE. As Alan Cox pointed out, Zachary's code does something similar to the NBD (Network Block Device) project, which has existed for a while. But Zachary said he already knew about NBD and felt that aBUSE was sufficiently different to justify itself. For one thing, NBD requires access to a socket, which could lead to deadlocks under some circumstances, and NBD is just more complex in general.
Tejun Heo agreed that the similarity to NBD was a big drawback and also pointed out that FUSE could be used to accomplish much the same thing as aBUSE as well; however, as Zachary remarked, such an implementation would be very annoying to attempt.
[...]
comments powered by

Disqus