Ask Klaus!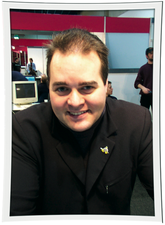 Klaus Knopper is the creator of Knoppix and co-founder of the LinuxTag expo. He currently works as a teacher, programmer, and consultant. If you have a configuration problem, or if you just want to learn more about how Linux works, send your questions to: klaus@linux-magazine.com
Multiple Sound cards
Question:
I've got two M-Audio Delta 1010LT cards that I want to make work together as one large card so I can have 16 audio ins on my machine. I've read several descriptions of how to do this, and some suggestions are just painful – requiring a patch and reinstallation of ALSA, for instance. I have also read that OSS does allow this, but I think that removing ALSA and installing OSS would be more problematic than practical.
I'm using an AMD 2.6GHz motherboard, and have been using AGNULA, which gives me fewer xruns than any other of the multimedia distros I've tried, so I've stuck with it. I haven't found a setting in the US that seems to give me fewer xruns than others, and I don't understand why AGNULA would be so much better in this regard.
[...]
comments powered by

Disqus